12
Ingredients
2kg pork roast
2 cups (500ml) Coca-Cola
1 cup (250ml) barbecue sauce
Method
Step 1. Place pork roast into slow cooker.
Step 2. Pour Coca-Cola and barbecue sauce over the roast and cover.
Step 3. Cook for 4-6 hours on high or 6-8 hours on low.
Step 4. Remove pork from the slow cooker and use two forks to shred the pork. Serve it in soft rolls with Classic coleslaw.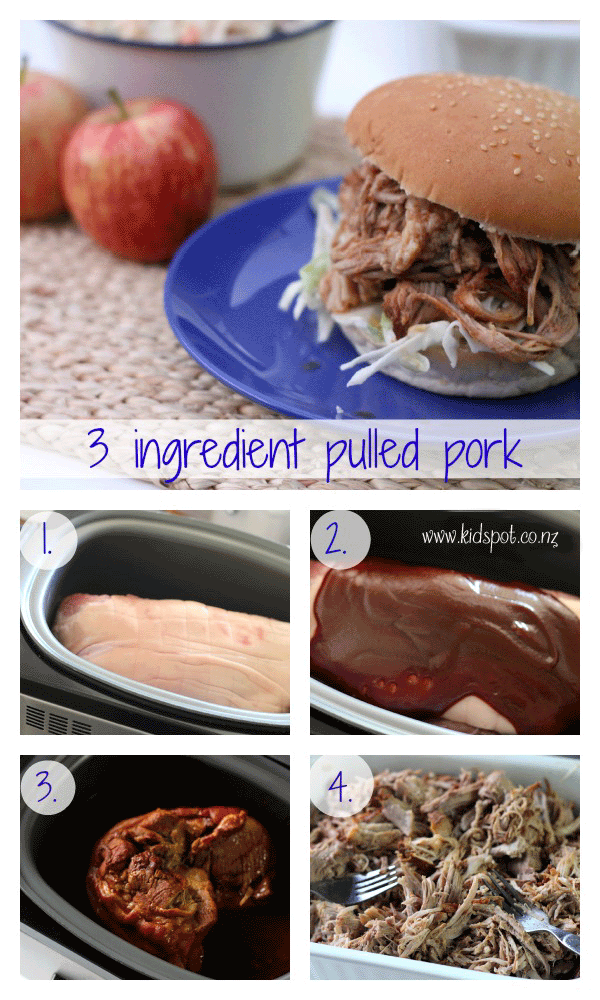 This pulled pork is perfect for feeding a crowd, and also works well for meals where the family eat in shifts.
You can use any barbecue sauce you have.
The Coca-Cola in this recipe is used to add a sweet component to the sauce. You could replace it with 2 cups of water and 4 tbsp of brown sugar.
If you want that smokey flavour, then you can try these BBQ pork ribs. They are baked in the oven and are finger lickin' good.
A healthier version of pulled pork can be found in our Healthy pulled pork recipe. Serve it with salad on wholemeal rolls.
You can also make this Barbecue glazed meatloaf in the slow cooker.
If you are after a nice roasted pork then this French rustic pork roast is delicious served with roasted root vegetables.
If you have time to marinate for flavour then try this Marinated pork for a delicious dinner.
When you need a nice slow-roasted dinner try this Pork and potato pot-roast.
This recipe was created by Jennifer Cheung for Kidspot, New Zealand's best recipe finder.