5 ways to keep your kids busy while you talk on the phone
Activity:
Tell me if this happens in your house. All is quiet. Great. You make a cup of tea and pick up the phone to dial your girlfriend, mum, partner, insurance company. BAM! The important Mummy Phone Call Detector goes off in your child's head and suddenly they NEED you very urgently RIGHT THIS MINUTE. You are trying to balance your tea and your child and the phone as the peas boil over and the washing machine starts flooding the bathroom floor. Argh!
Do you know what time it is? It's craft time. Yes. Craft time and important phone calls go hand in hand. Think ahead, set up an activity and sit opposite your child as you chat and they glue. Or stamp. Or snip. Or generally create a huge mess which is totally worth it because you get around 15 minutes of talk time and a beautiful, magical piece of craftwork as an extra reward. Win!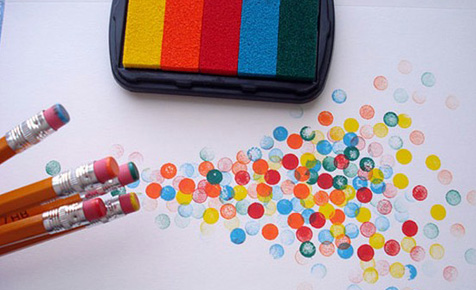 Polka dot eraser stamping from L'il Magoolie
Look at this amazingly simple yet gorgeous project! You could set your child stamping random spottiness, or you could help them to make wrapping paper by stamping large sheets of butcher's paper. I love this activity and I think your child will too! You could even make gift cards or stamp lunch bags! Gold!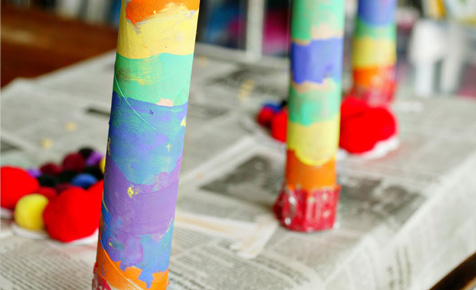 Rainbow shakers from Views From My Window
Not just a painting activity, but a cute music project too! First you can tease out the inner artist and get them to paint to their heart's content on an empty paper towel roll and then you turn it into a musical shaker. Follow it up with an after dinner concert and a bit of shaking it up!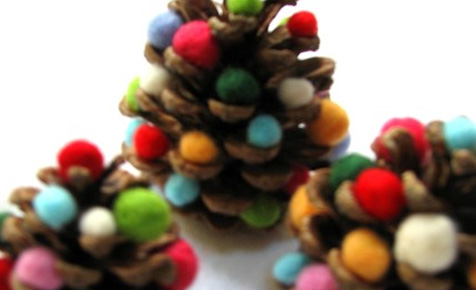 Pompom pinecones from The Giver's Log
This project is made with felted balls of wool but you could set your child up with some colourful pompoms from the $2 shop or get them rolling little balls of playdough instead. Much easier and the same adorable results!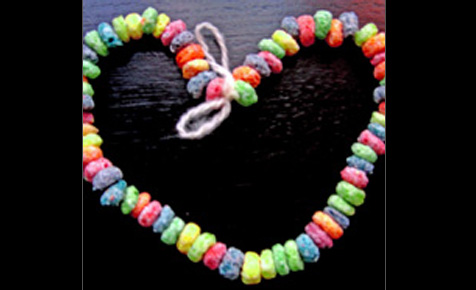 Gosh. Look at these. Quiet times are guaranteed with this loopy activity. A glass of milk on the side may be a good idea as I am thinking the mouth to necklace ratio will be pretty even! Get your child to sort the fruit loops into colours for five minutes of extra chat time!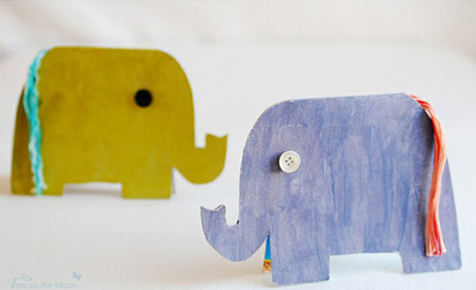 Make your own wildlife from Tea on the Moon
This is not really a how-to but just a good idea. Your child can draw, cut and colour their own animals and make the cutest zoo in town. Find a place in your home to pin these up and grow your collection with each phone call. Phone time = Zoo Time!