Cupid bingo
Get into the spirit of Valentine's Day by playing this super cute game of cupid bingo. Print off the Valentine-themed sheets and let the fun times begin! Just remember to laminate the sheets if you want to play more than once.
What you need:
computer with internet access
printer
paper
pens or coloured markers
scissors
If you choose to laminate:
A4 laminator
A4 laminating pockets
Number of players:
2-4
Activity:
Cut out each of the numbers from the list on the printable pages provided.
Cut out the cards on the printable pages provided.
Have the caller pick out numbers at random, e.g. 12
Each player looks for a 12 on their sheet. If the player has the number 12, they mark it off.
The first person to mark five numbers in a horizontal row spelling CUPID, calls out CUPID! and is the winner!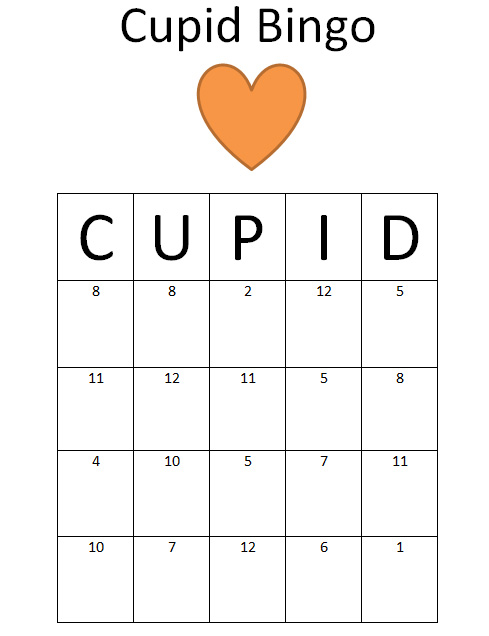 Print your own CUPID BINGO game.