Olympic fun at home: 8 ideas
Activity:
Has Olympic fever reached your house yet?
Get your little athletes excited about everything Olympics by hosting a 'friendly games' at home with these eight fun Olympic-themed activities and crafts.
Make your own Olympic Torch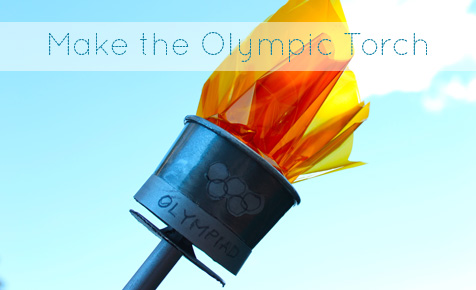 You can't have an at-home Olympics without an Olympic torch! How else will you be able to declare your Olympics open? Every four years a new design for the torch is unveiled to great fanfare but we think the 1948 version is the best. Now get out that cardboard and cellophane and start crafting.
Olympic colouring pages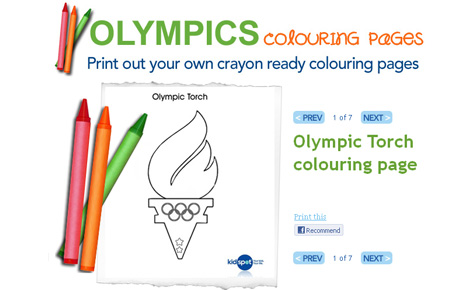 Half the fun of the Olympics is the spectacle – the Opening Ceremony, the marathon, the street cycling races, the way you can catch tantalising glimpses of the host city … Dress up your own Olympic stadium (aka your living room!) with brightly coloured pages of the Olympic Games with these Olympic colouring in pages.
Olympic hoop game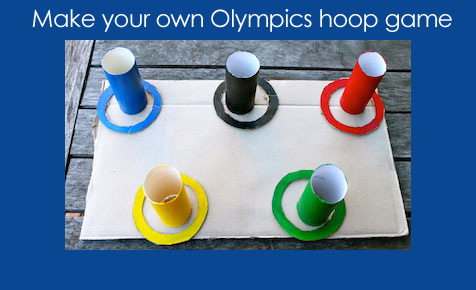 Did you know that the six colours of the Olympic rings are the colours that appear on all the national flags around the world? Now with the help of your kids, you can turn the Olympic rings into a fun game of hoops with a little paint and a collection of cardboard rolls. With a bit of practice, your littlies will be able to get a perfect score every time.
Stage a neighbourhood Olympics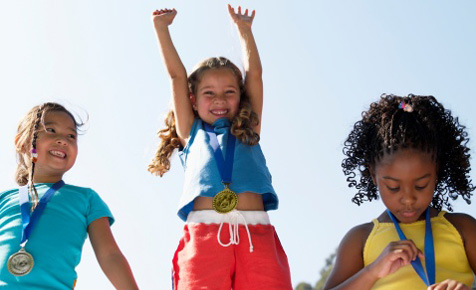 If you're thinking of having a day of Olympic fun, you're going to need more than the one or two competitors you already have at home, so spread your Olympic spirit by inviting the neighbourhood gang over for a day of mini-Olympic fun. You could even assign each child a nation and then keep a medal tally. Or not if it will all end in tears – this is the 'friendly games' after all!
Make Olympic medals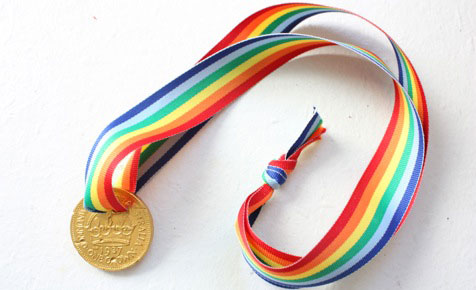 Yes, we all know that sport is about trying your best and being part of the fun, but the Olympic Games is also a little bit about getting a medal (hopefully a gold one!). So before you begin the races, have a bit of crafty fun with your competitors and get them making these chocolate medals. Hint: Do this after your athletes are have been fed because you might find more medals end up in their tummies than hanging on ribbons!
Olympic torch popcorn cups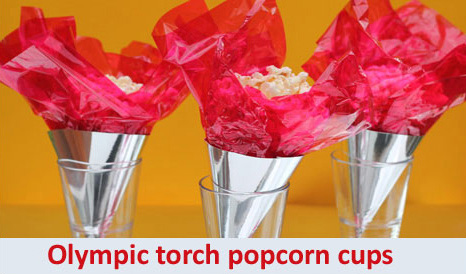 OK, so no-one is going to claim that popcorn is the food of champions BUT it sure is fun to eat, especially when served in Olympic torch-style receptacles. You have to admit, eating popcorn the fastest really should be an Olympic event.
Olympic ring doughnuts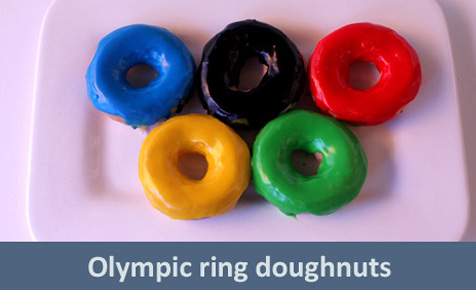 The Olympics doesn't have to be all about racing around, does it? Perhaps 'icing doughnuts' could be considered an Olympic event at the next Olympic Games. Whatever excuse you come up with, icing and eating these delicious Olympic Rings doughnuts is a must-do! Easy, fun and yum.
Olympic medal cookies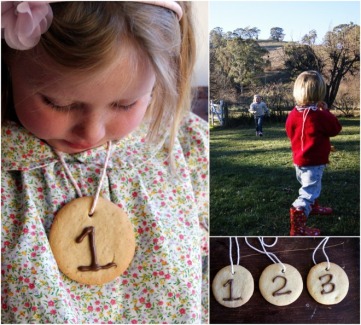 We can't guarantee that the recipients will wear them for long because the temptation might be too great but these Olympic medal cookies are a sweet treat.