Cooking games with kids: Rainbow fruit salad
In every home you can usually find a large array of fruits. But does everyone know the colours and how they fit into the rainbow? Test the kids out and make the fruit salad with fruits from the rainbow – then enjoy!
What you need:
Activity:
computer with internet access
printer
paper
coloured markers
Fruit salad:
strawberries
pineapple
watermelon
green grapes
purple grapes
oranges
blueberries
large bowl
chopping board
knives
Number of players:
Activity:
Print out the FREE printable pages with this activity before you begin.
The first will introduce the kids to the colours of the rainbow, matching them with their favourite fruits. A cool colouring activity helping them identify fruits by name and colour.
The second sheet wil remind them of the rainbow song. When creating the fruit salad, get the kids to pass the fruits to you in order of the rainbow and when your chopping them up, sing the rainbow song with them.
Enjoy your rainbow fruit salad as a snack, at school or for dessert!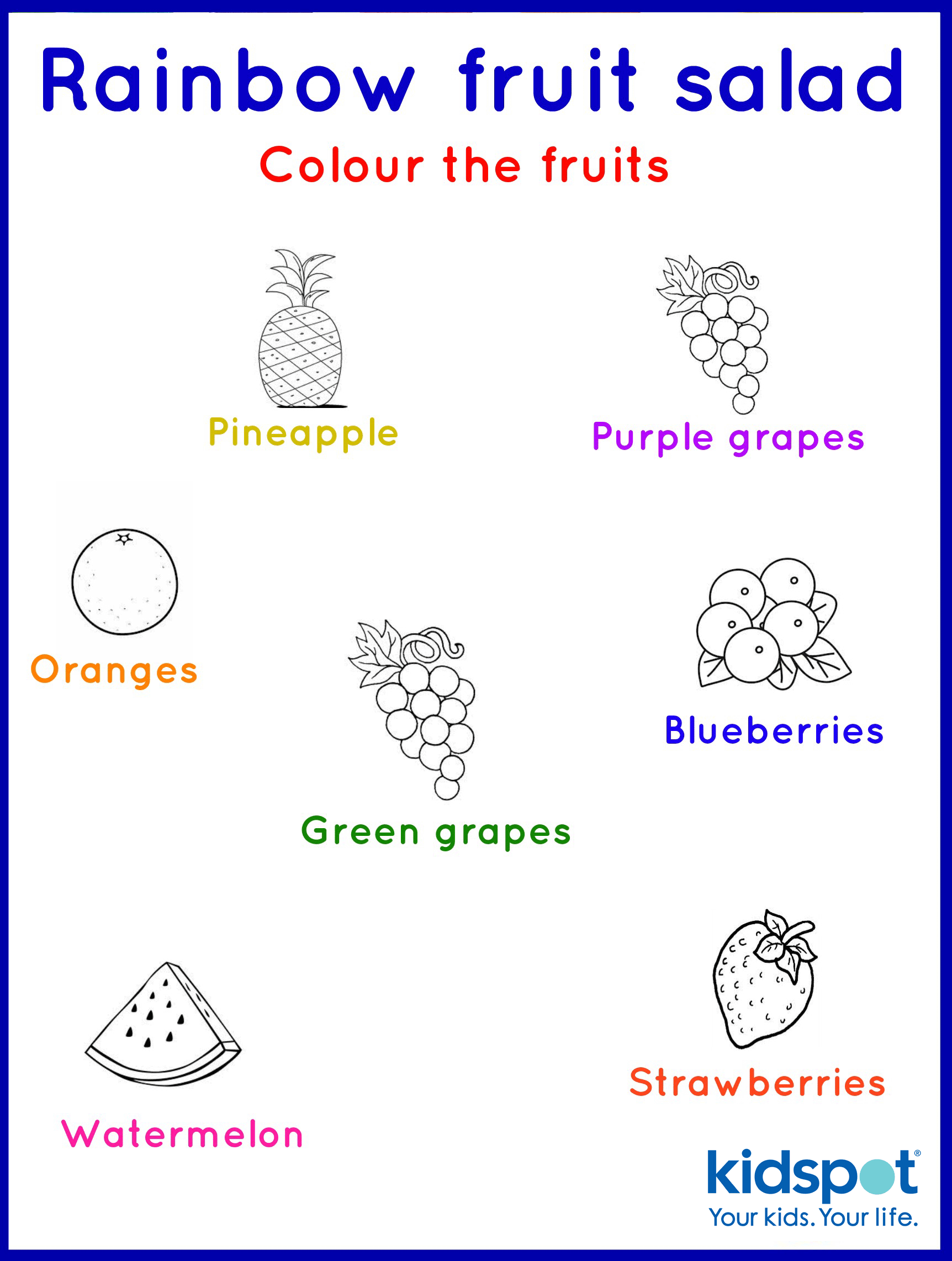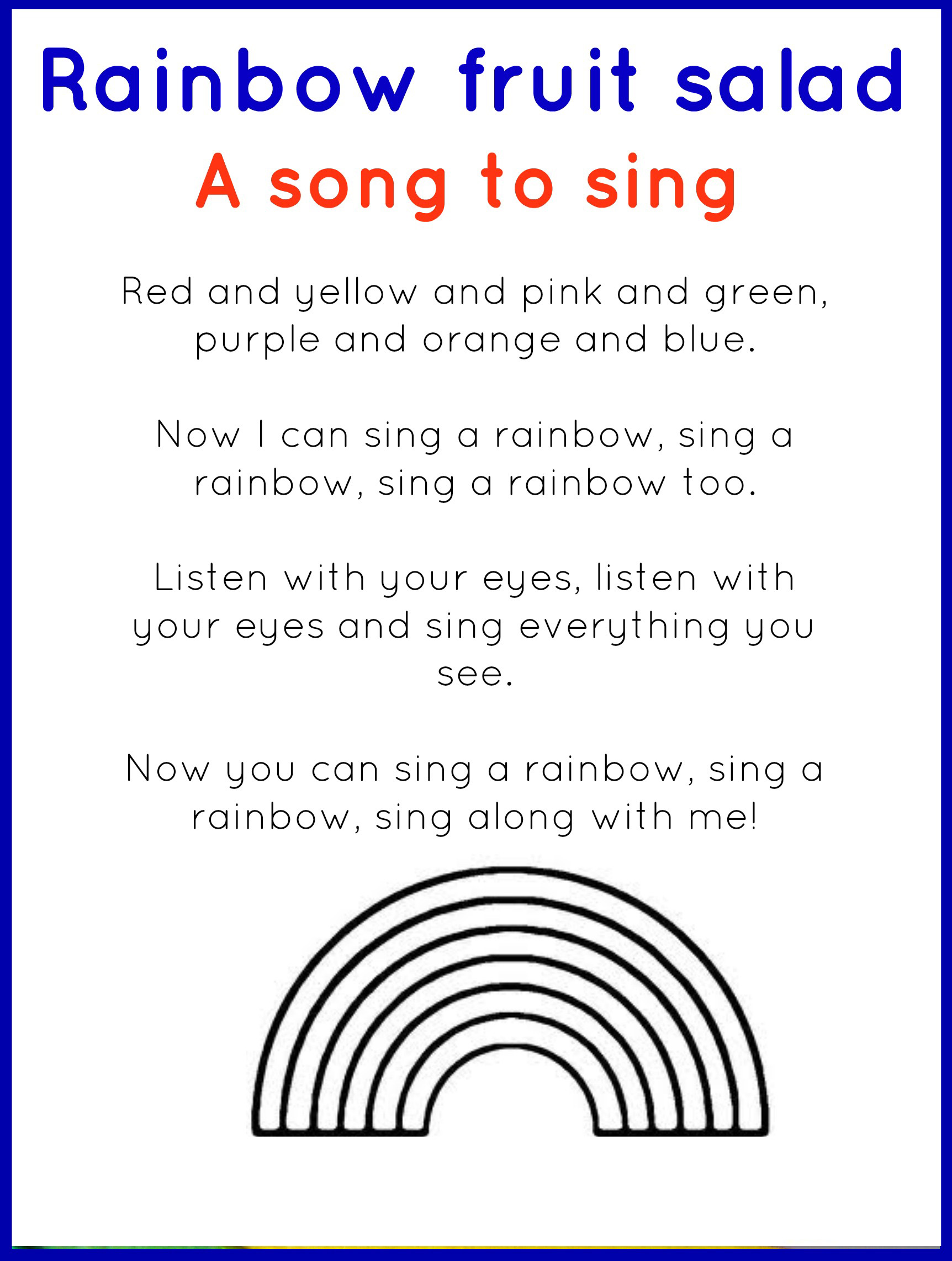 Print this worksheet Print the rainbow song to sing.