Make a neon pop necklace
We all have at least one or two out-dated pieces of costume jewellery sitting un-loved and un-worn in the bottom of our jewellery drawer. Why not transform it for the kids costume jewellery box for dress-up time?
What you need:
You may already have everything you need for this project, but the new trend for super bright nail polish means you can pick up a whole rainbow of colours for only a few dollars.
an out-dated piece of costume jewellery (make sure it isn't valuable)
brightly coloured nail polish in assorted colours
paper to protect your work surface
Number of players:
Activity:
It's best to work in a well-ventilated space as nail polish fumes can be quite strong.
Step 1. Gather your supplies and lay some paper out to protect your work surface.
Step 2. Decide on your colour combination and carefully paint several thin layers of polish onto the piece. Allow to dry in between layers. It may take up to three coats of polish to get a good coverage.
Step 3. Allow to dry overnight before wearing.
Notes:
You can make a few in different colours to add a pop of colour to the costume draw.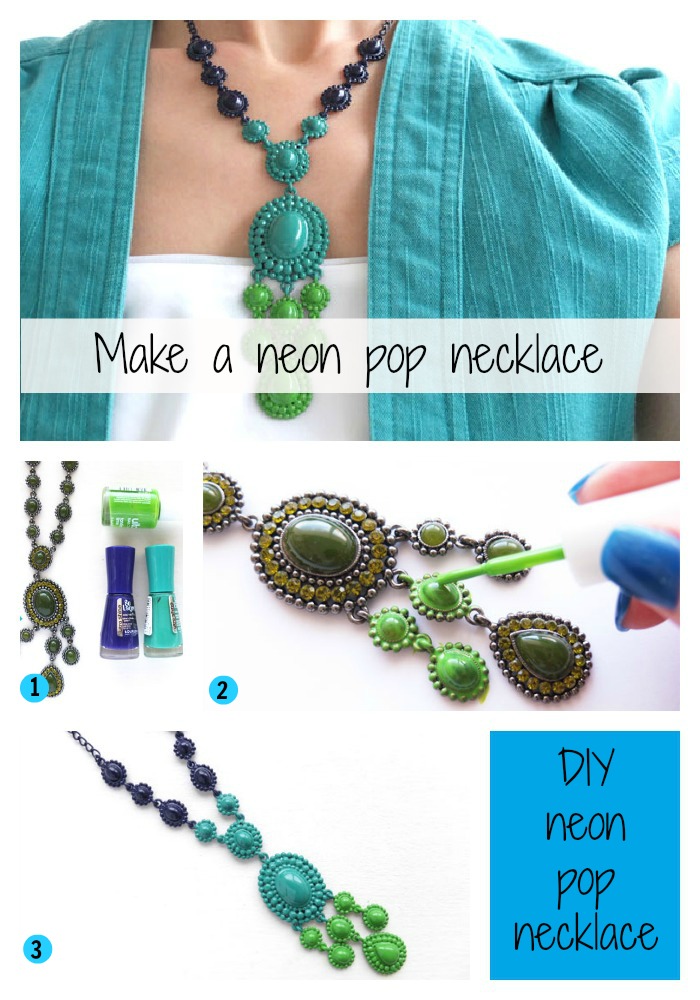 This craft was created by My Poppet.