2 – 4 serves
Ingredients
4 cups (1L) full cream milk
2 cups elbow macaroni
2 cups grated cheddar cheese
Method
Step 1. Gather your three ingredients.
Step 2. Place milk into a small saucepan and bring to the boil over a medium heat, taking care not to boil over.
Step 3. Add the pasta and return to the boil, reduce heat to simmer for 8 minutes.
Step 4. Stir through grated cheese and leave to sit for 2 minutes. Serve.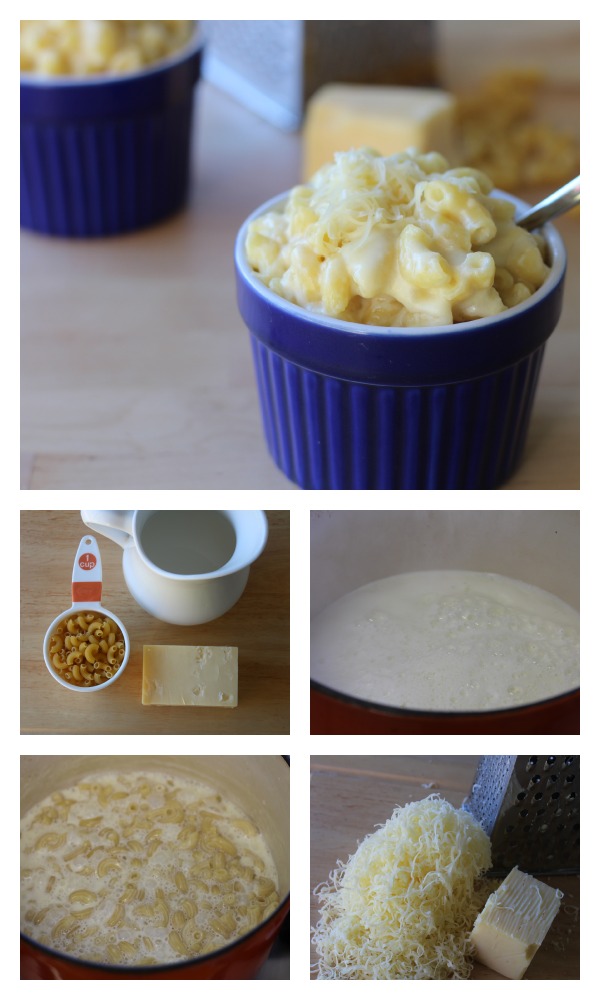 Find related macaroni recipes
This mac and cheese is easy – but don't turn the heat up too high and burn it.
The milk gives this a creamy starchy sauce and you can use your favourite cheese for this recipe.
For an extra boost of flavour I add two teaspoons of chicken-style stock powder to this recipe. It gives it a lovely depth of flavour. You could also use Vegeta.
You can add any number of things to this recipe for the last 5 minutes of cooking – cooked bacon pieces, frozen peas or even blanched broccoli.
We also have a healthy mac and cheese recipe that is lower in fat.
You can also beef up your mac and cheese meal with this one pot beefy macaroni.
Bacon and leek macaroni cheese is a fancy version of mac and cheese.
This meatball macaroni cheese is a hearty meal for the whole family.
This recipe was created by Jennifer Cheung for Kidspot, New Zealand's best recipe finder.