7 movie-themed online games for kids
What you need:
Number of players:
Activity:
What parent wouldn't want fun, free and educational activities to keep their children entertained? Online games tick all of those boxes. Most online games for kids are designed to exercise the brain and develop fine motor skills so little gamers are learning without even knowing it. Kids love their movies, so what better way to boost their brain power than playing games online with their favourite film characters?
Let your children loose with the 7 of the hottest movie-themed games for kids:
Disney Pixar's Brave: Highland Games online game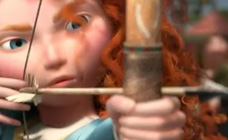 Join the characters from Brave online, choose your own clan and compete in the challenging world of Highland Games with the hefty stone put, the arm-straining caber toss and the dirtiest game of all, tug-of-war. Will your clan win or will they hang their collective heads in shame as they walk off covered in rotten tomatoes?
The Lorax: Don't Whack The Lorax online game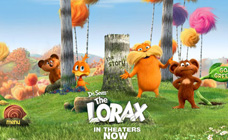 This fast-paced online game will challenge your child's reflexes as they earn points by whacking the evil mayor of Thneedville and avoiding the cute little Lorax. The best thing is that you can even win some free downloads when you earn a high score which is bound to keep them entertained for hours.
Disney's Lilo and Stitch: Master of Disguise online game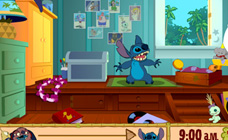 Disney's Stitch is home alone and needs some help to hide from those pesky bounty hunters – and this means putting on some pretty crazy outfits. Kids of all ages will love dressing their favourite alien in as many different disguises as possible from Elvis costumes to beach wear.
Madagascar 3: Melman's Memory Game online game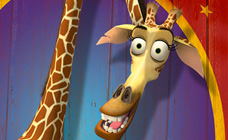 With this quirky online version of the game "Memory", your kids will be exercising their brains and having a ball doing it. As they match up the pictures on the cards, a larger image will be revealed in the background, featuring a fun scene from the movie. Once the game is finished they'll love to start again and try to beat their best time.
SpongeBob SquarePants Chop Chef online game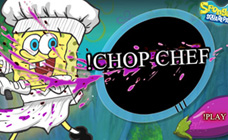 Challenge your child's reflexes with a race against the clock and a contest against their favourite SpongeBob SquarePants characters. The aim is to chop as many vegetables, cream pies, chicken drumsticks and sponges (or is that a lump of cheese?) as possible in the direction the arrows are pointing. This online game is sure to get their competitive juices flowing as they try to beat their opponent with awesome acts of speed and accuracy.
Disney Fairies online games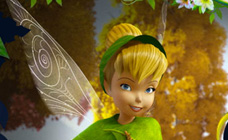 Your little fairy will love finding their own fortune with their favourite fairies from Pixie Hollow. They will meet Tinker Bell, Silvermist, Rosetta, Fawn and Iridessa who will walk them through a series of sweet challenges leading to their very own Fairy fortune moment in Fairy land. This must be every little girl's dream and we guarantee that they will love this game.
Beethoven's Big Break Puppy Adventure online game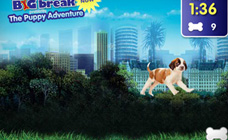 Who doesn't love puppies? Beethoven is back with a new movie and a new set of adorable puppies. The challenge in this online game is to return the lost Beethoven puppy back to his doggy family. On the way collect some bones and jump over obstacles. Dog lovers of all ages will love this fun and simple game.
Find more movie-themed online games for kids: