There's a lot to be said about not playing with your food and many parents discourage it. Truth is, kids learn a lot from sensory play. Here is a safe and fun activity that encourages learning and play.
What you need:
boba pearls
water
larger pot
food colouring
large container or tub
Activity:
Step 1. Purchase your boba pearls. These are available at your local Asian grocery store.
Step 2. Cook the pearls. For 1/2 cup of pearls add 5 cups of water and boil them until they start to become tender.
Step 3. Cover and simmer. Your pearls should come out almost glowing.
Step 4. Separate the beads and add some food colouring.
Step 5. Mix water and beads in a tub. All hands in and you have a safe, sensory activity kids will love.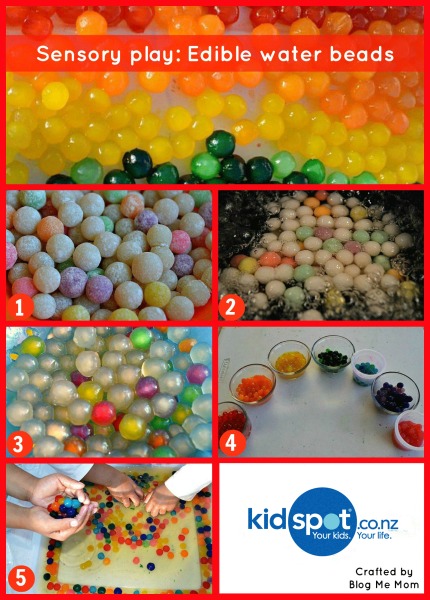 Notes: 
Boba beads are more commonly known as tapioca pearls. These originated in Taiwan but are commonly used now to make many food and drink products worldwide.

Crafted by Sujatha Balaji BlogMeMom
Pinterest: blogmemom
Facebook: Blog Me Mom