It's raining, it's pouring and home is boring! If you've exhausted all of your standard 'rainy day' indoor activities, never fear! It's easier than you think to fill those long miserable days with these fun activities that will keep kids busy for hours.
Here's 10 fun indoor activities that will keep boredom at bay until the sun shines again and the kids race outdoors to play.
1. Build a cubby house out of newspaper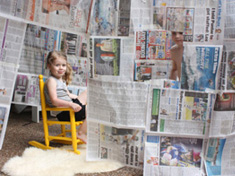 Create a whole new world of fun with this simple indoor house. All it takes is some string, sticky tape and as much newspaper as you like to transform your house into a series of secret passageways and snuggly nooks, perfect for those rainy afternoons.
2. Make fun rubber glove finger puppets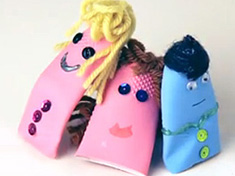 How cute are these little characters? The kids will love making their own family of finger puppets out of an old pair of rubber gloves and a few simple decorations. Once the glue has dried, gather all the puppets together and enjoy an afternoon puppet show.
3. Wow the kids with a milk swirl experiment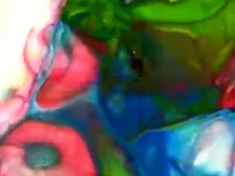 All you need is milk, food colouring and washing detergent to make this cool experiment in your own kitchen. Just combine all the ingredients and watch the liquid rainbow swirl around the bowl on its own. Your little scientists will be fascinated watching the colours move on their own as they add another drop of detergent.
4. Snuggle up and play story swap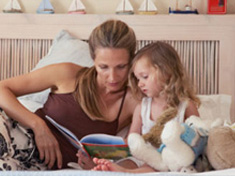 Enjoy some cosy story time moment together with this easy-peasy activity. Simply choose a story that your child knows really well, and for a fun twist, change the plot or the characters. For example, you could make Puss-in-Boots a mouse or Cinderella a shopkeeper. This activity will bring on the giggles and help to develop their story-telling skills in a fun and memorable way.
5. Make funny biscuit faces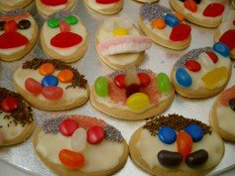 Enjoy a little cooking fun with these crazy biscuit faces. Just ice some plain biscuits, give the kids some lollies to create their own funny face characters and let them play with their food! But be warned, these treats are so yummy they're sure to be gobbled up in no time.
6. Bowl the kids over with a bowling alley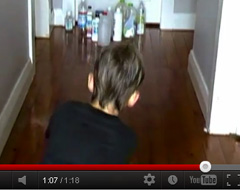 Watch this video to make your very own bowling alley at home. All you need to do is raid the recylcing bin and grab 12 empty plastic bottles (ask the neighbours if you are short), number them and set your hallway up as a bowling alley. Once the bottle 'pins' have fallen, collect them in a washing basket and start all over again. This is a great indoor sport for energetic kids suffering severe cabin fever.
7. Craft pretty Chinese lanterns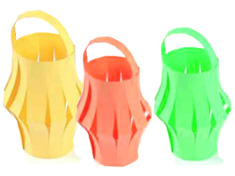 Let the kids decorate their rooms with these sweet paper lanterns. They'll love choosing their own coloured card and all it takes is a few folds, cuts, staples and the lanterns are ready to hang. It's an easy way to add a splash of colour to their rooms and kids will love looking at their creations as they nod off to sleep at night.
8. Fill the lolly jar with homemade honeycomb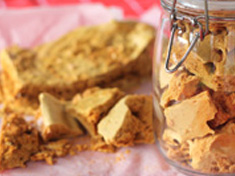 Froth, bubble, fizz! Create some excitement in the kitchen with this delicious homemade honeycomb. Your kids will love watching the mixture transform before their eyes and turn into golden chunks of sweetness. For an extra-naughty idea, why not dip the honeycomb into melted chocolate? Yum!
Warning: this one needs close adult supervision though as the mixture gets quite hot.
9. String up a cuddly toy flying fox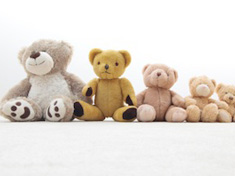 Bring out your daredevil teddies and get them flying! Just rig up your flying fox with one side higher than the other, thread the string through a straw and tie your bravest toy onto it. Then lift teddy up to the highest point and let him fly! You could even tie two strings across the room and have a flying fox race!
10. Create a mural with FREE colouring pages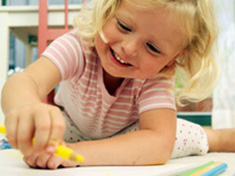 Make a fun colouring mural  using some of our cute colouring-in pages. All you have to do is print them out and bring out the crayons, pencils and markers. Then, once your kids have coloured them in, simply cut out the shapes and stick them on their bedroom wall in a collage.