2 ingredient low-fat chocolate cake
Serves:
8
Ingredients
1 x Betty Crocker devil's food cake mix (540g)
2 1/2 cups (625g) low-fat Greek yoghurt
Method
Step 1. Preheat oven to 180°C (160°C fan-forced). Line a 20cm round cake tin with baking paper and set aside.
Step 2. Place cake mix ingredients in a mixing bowl with two cups of the yoghurt and mix on slow speed, adding more yoghurt as you go until you have a smooth, pourable batter.
Step 3. Pour mixture into tin and smooth top.
Step 4. Bake for 35-40 minutes. Remove from oven and cool in the tin for 10 minutes before turning out onto a cooling rack to cool completely. Pour frosting satchet over the top and spread. Serve with any fresh berries you have on hand.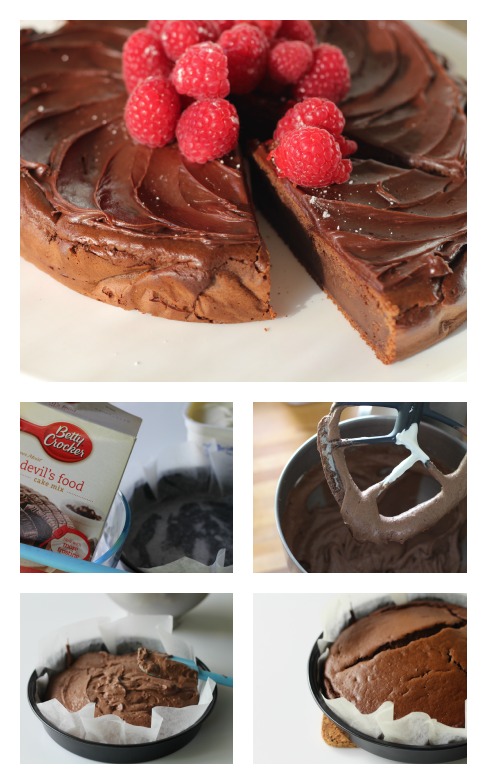 Find related 2 ingredient recipes
Serving Suggestions
Note
OK, so maybe this cake doesn't strictly have 2 ingredients once you add the icing but you only have to BUY two ingredients.
I added the yoghurt gradually as each different brand has a higher or lower water content and you will get a better product if you add the yoghurt until you have a smooth cake batter.
I don't think this recipe would be successful with natural yoghurt as the water content is too high in this yoghurt.
This recipe was created by Jennifer Cheung for Kidspot, New Zealand's best recipe finder.