Glue-free paper hats
King for a day? Princess hat to match her princess dress? Need a party craft stat? You can't go wrong with paper hats – crowns in particular are probably the most easy and most effective for next-to-nothing preparation. The best part is, you don't need glue, which can get messy.
What you need:
cardboard
scissors
double-sided tape
embellishments – stickers, pom poms, glitter, sequins and feathers in a very minimal palette colour palette of green, white and silver
Number of players:
Activity:
Step 1. Gather your tools and supplies so they are within reach.
Step 2. Cut out a zip zag crown pattern leaving a strip a few centimetres wide at the bottom to decorate.
Step 3. Stick strips of double-sided tape along the bottom – trim to lengths.
Step 4. Remove the plastic tape to reveal the sticky and let the kids decorate – small pom poms, feathers, sequins, jewels and buttons will stick to the tape. For any spots not taken up with an embellishment, sprinkle glitter all over to get rid of any sticky spots.
Step 5. Cut another piece of double-sided tape and stick to the back of the crown the height of one end. Remove the plastic tape, wrap around child's head, overlap the ends with the sticky end on top, then stick into place.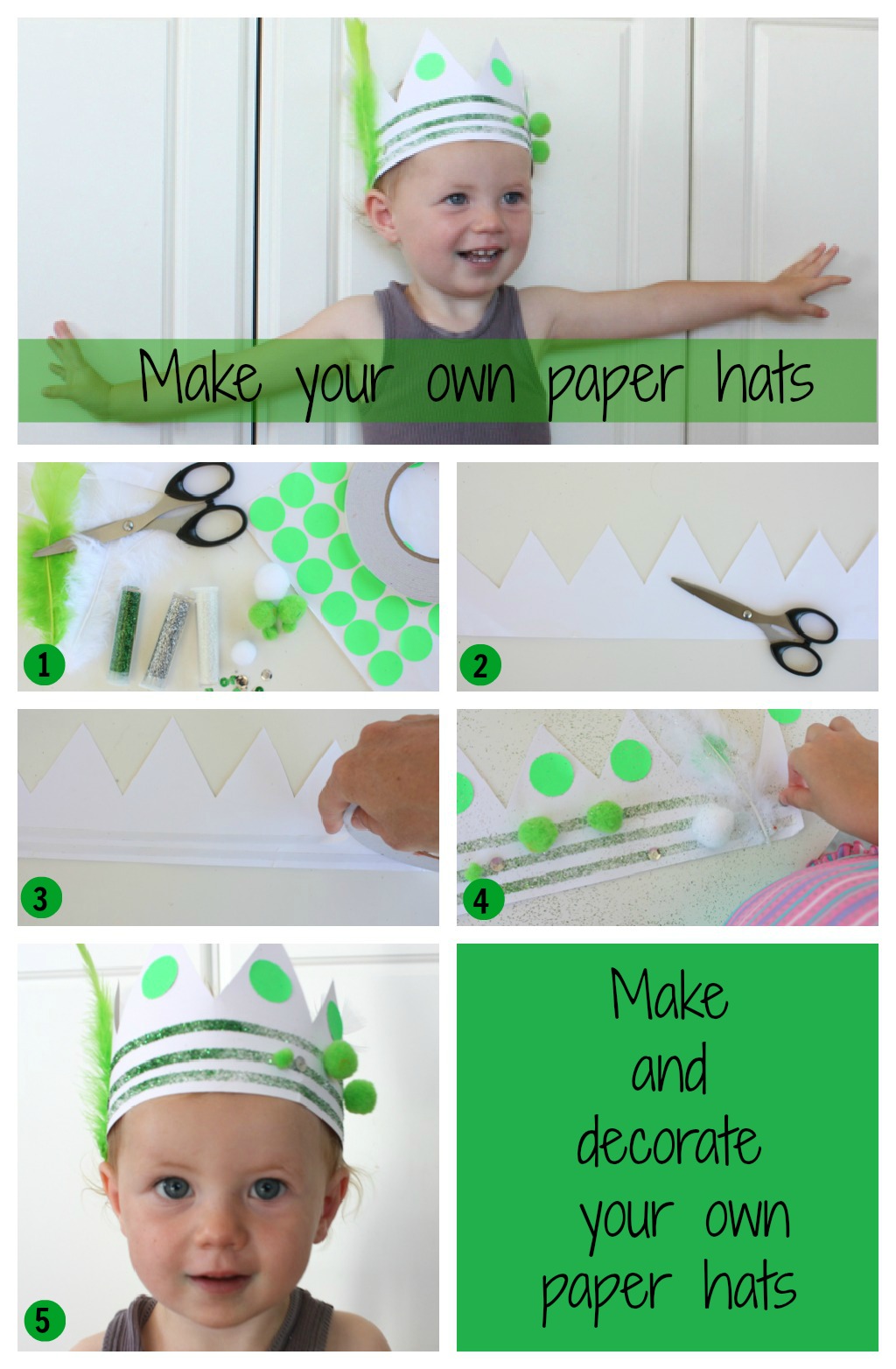 This craft was put together by Belinda Graham at the Happy Home blog.