Olympic flame popcorn cups
Serves:
Ingredients
1 large sheet of silver cardboard
Sticky tape
2 sheets red  cellophane
12 cups popped popcorn
Method
Step  1. Use a large dinner plate as a template and trace around it on the cardboard. You will be able to make at least nine "torches" from one sheet.
Step 2. Cut the shapes out and divide into three wedges evenly. Cut into three pieces.
Step 3. Tape each piece together into a cone shape on the inside of the cup.
Step 4. Take a square piece of cellophane and line the "torch" with it to represent the flames. Fill with popcorn.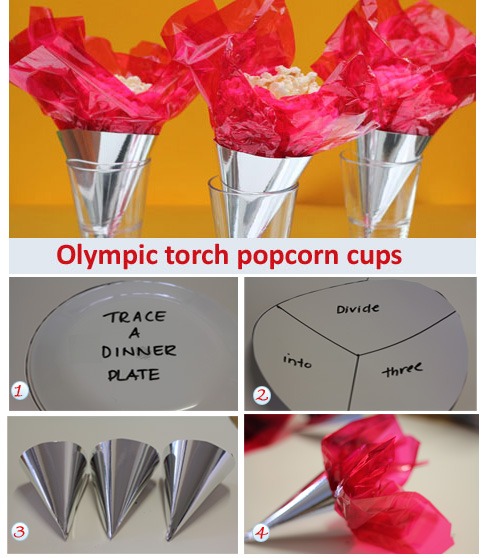 Serving Suggestions
Note
This recipe was created by Jennifer Cheung for Kidspot, New Zealand's best recipe finder.