Crispy Mars Bar balls
Serves:
Ingredients
1 x 12 pack (216g) Mini Mars Bars , roughly chopped
80g butter
3 1/2 cups Rice Bubbles
mini patty pans
sprinkles
Method
Step 1: In a bowl, place the Mini Mars Bars and butter.
Step 2:. Heat in a microwave for 90 seconds and then stir.
Step 3:. Add Rice Bubbles and stir mixture gently until all bubbles are coated.
Step 4: Slightly cool and roll teaspoon-sized balls. Place in mini patty pans and shake over sprinkles.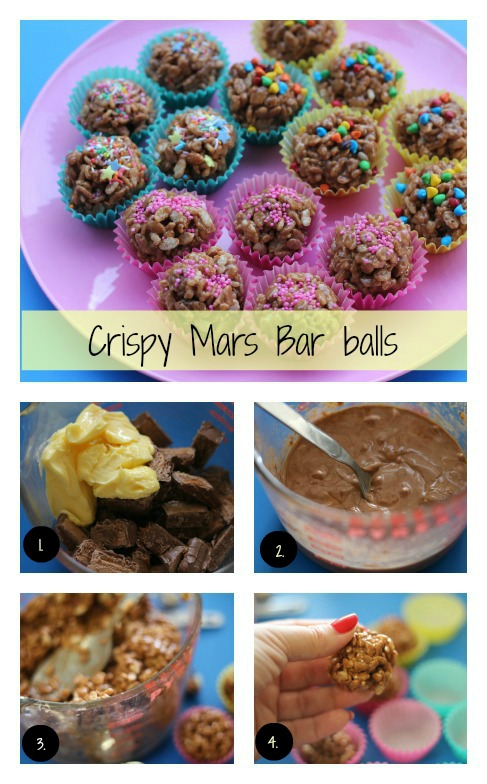 Serving Suggestions
Note
You can melt the Mars Bars and butter using a double-boiler if you don't have a microwave.
I think that you could substitute any chocolate-y caramel bars in this recipe.
This recipe was created by Jennifer Cheung for Kidspot, New Zealand's best recipe finder.