1
Ingredients
3 x Kellogg's LCMs bars
1/2 slice pineapple
4 strawberries, sliced
1 kiwifruit, peeled and sliced
1 x Uncle Tobys ROLL-UPS Rainbow Berry Berry
Method
Step 1. Remove the LCMs from packaging.
Step 2. Trim fruit to the size of the bar. Place fruit on top of each bar.
Step 3. Remove ROLL-UPS from packaging and slice 8mm strips. Wrap ROLL-UPS strips around fruit.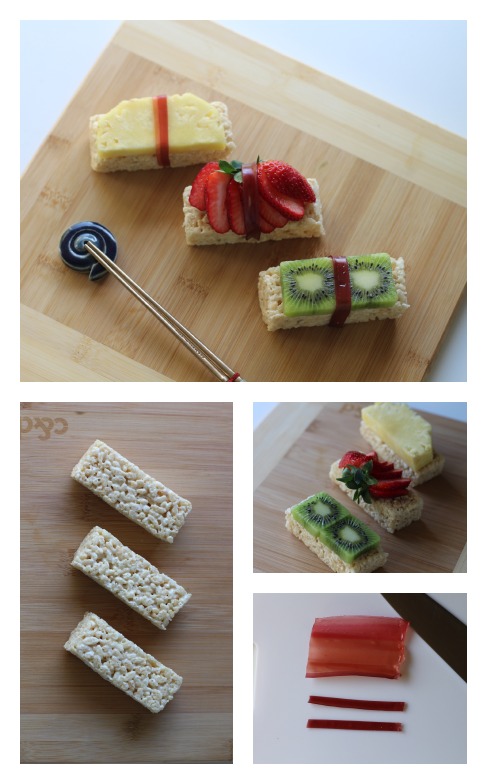 Find related fruit recipes
You can use any variety of fruit you like for this recipe.
If you don't want to buy LCMs bars you can learn to make your own with this Kidspot recipe.
This recipe was created by Jennifer Cheung for Kidspot, New Zealand's best recipe finder.