Ingredients
1 cup (150g) plain flour
1 egg
1/2 cup (115g) caster sugar
1 cup Nutella
Method
Step 1. Preheat oven to 180°C conventional (160°C fan-forced). Line a baking tray with baking paper and set aside.
Step 2. Place all ingredients into an electric mixer and mix until all ingredients form a dough.
Step 3. Roll tablespoon-sized balls and place them onto the tray. Use a glass to press the balls out into even-sized discs.
Step 4. Bake for 12 minutes. Leave to cool on the baking tray for 5 minutes and then transfer to a baking rack to cool further.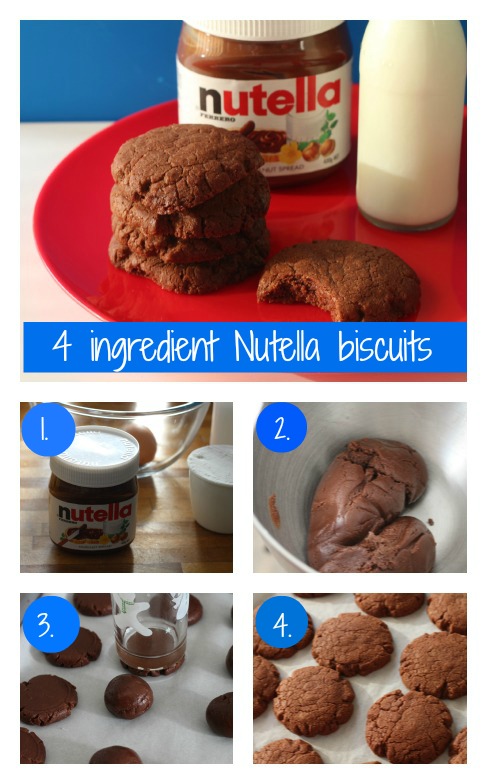 Find related biscuit and cookie recipes.
You could add a 1/4 cup of chopped hazelnuts to these for extra crunch.
You could also mix these in the food processor.
This recipe was created by Jennifer Cheung for Kidspot, New Zealand's best recipe finder.