Ingredients
5 eggs
3/4 cup (175g) caster sugar
rind of one lemon
3/4 cup (180ml) lemon juice
125g butter, chopped into cubes
Method
Step 1. In a glass bowl, whisk together the eggs, sugar and rind.
Step 2. Gradually whisk in the lemon juice a little at a time until completely combined.
Step 3. Add butter to the bowl.
Step 4. Microwave on a high setting for 6 minutes, stopping each minute to whisk. The curd will be done when it coats the back of a spoon.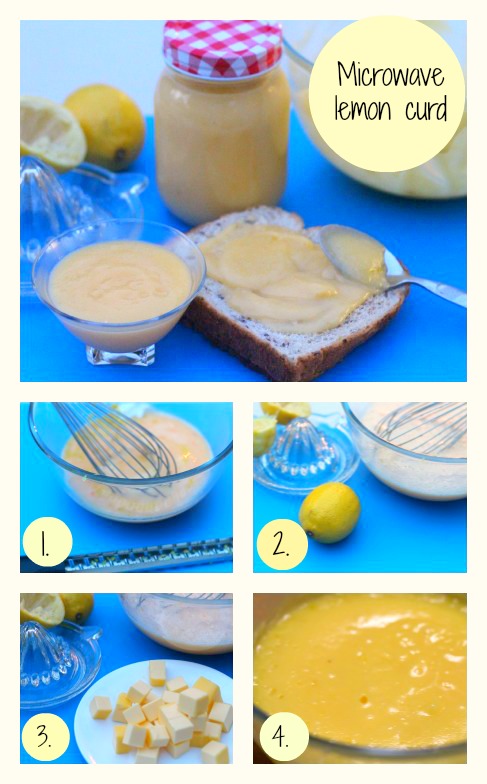 Find related microwave recipes
Some cooks prefer to use unsalted butter in lemon curd but use salted butter because I think a touch of salt balances the flavours and stops it being too sweet.
You can use a combination of lemon and lime in this recipe for a tart flavour.
This recipe was created by Jennifer Cheung for Kidspot, New Zealand's best recipe finder.