Ingredients
500g desiccated coconut
1 tin (395g) sweetened condensed milk
Method
Step 1. Preheat oven to 180°C (160°C fan-forced). Line a baking tray with baking paper and set aside.
Step 2. In a bowl, combine the coconut and sweetened condensed milk.
Step 3. Drop tablespoon-sized balls of the mixture onto the baking tray.
Step 4. Place into the oven and bake for 10-12 minutes or until lightly golden.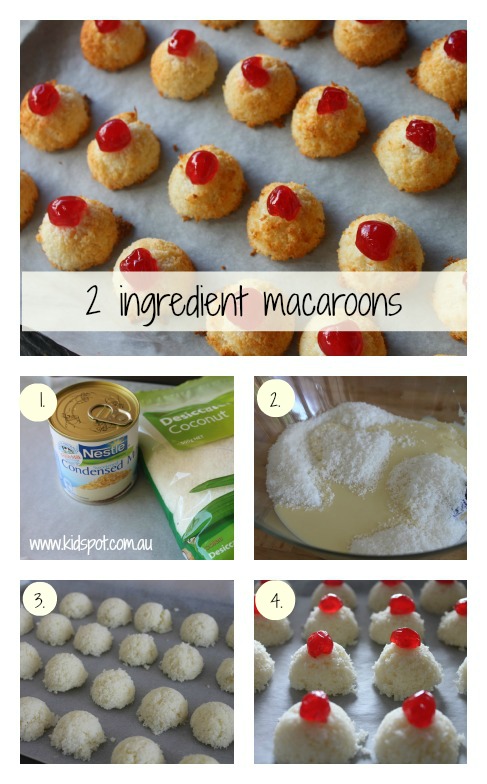 Find more biscuit and cookie recipes.
I used a tablespoon measure for these and then just popped them out and onto the tray. You can use a little spray oil to coat the measure and they'll slide out easily.
I decorated these with halved glace cherries which is technically a third (but non-essential) ingredient – they'll just ooked so cute!
This recipe was created by Jennifer Cheung for Kidspot, New Zealand's best recipe finder.