Ahh, mince – so versatile, so beloved by children, so … cheap (in the nicest possible way, mince). But if, like me, your mince repertoire has been 'bogged' down by repeat offerings of spag bol, it's time to spice things up!
Here are 22 mince recipes sure to appeal to the whole family.
Marvellous meatballs (and a rogue kofta)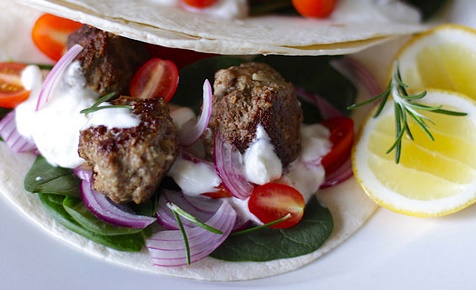 Kids love meatballs and you'll love how simple (and secretly rather fun!) they are to make.
1. Veal meatballs
When you want to feed an army in a hurry and on the cheap, roll these babies between your mitts!
2. Tray-baked penne with meatballs
So simple the kids can help you rustle them up – and even the fussiest eater will devour them with joy.
3. Tomato meatballs
Deliciously simple and simply delicious!
4. Swedish meatballs with dill potatoes
You don't have to put yourself on the Ikea conveyor belt just to get your Swedish meatball fix anymore. Just throw these little beauties together in the comfort of your own home!
5. Slow cooker meatballs
If you can cope with being up to your elbows in mince before 9am, you will be rewarded with some plump and delicious meatballs in a rich tomato sauce at the end of the day. Sweet reward.
6. Beef and feta koftas
Can't face another meatball? Make some yummy koftas instead! Served on flatbread with yoghurt and a salad and you've got all the food groups covered!
Mexican madness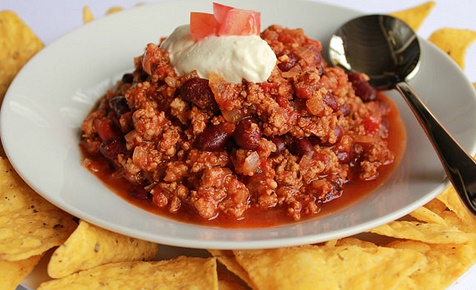 Mexican and mince make very good amigos. Si?
7. Easy chilli con carne
This Mexican classic is so easy to make and the heat factor can easily be adjusted to cater for sensitive little tastebuds.
8. Tex-Mex burgers
Some taco seasoning adds the perfect flavour burst to these yummy burgers, served with lots of salad veggies to remove any guilt.
9. Tasty tacos
There's something about assembling tacos together at the table that is rather bonding. Make it a family ritual!
10. Mince fajitas
Again, kids will love the whole 'pull up a chair and roll your own' concept – while you'll love all the veggies they're getting.
Party food and footy night fare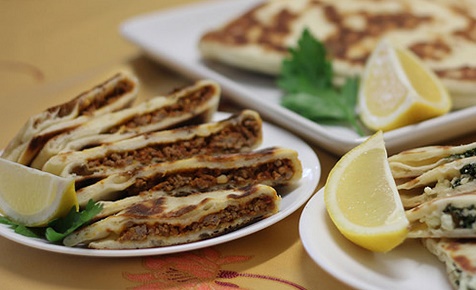 Whether you're handing them around at your next shindig or scoffing them down in front of the telly on footy night, the one thing you can be guaranteed of is an empty plate by the end.
11. Sausage rolls
Homemade sausage rolls leave the store-bought ones for dust. Or rather, crumbs.
12. Gozleme
Sick of having to brave the gozleme queue at the food court or street fair? Problem solved … make your own and serve yourself first!
13. Meatza
This 'meat pizza' might sound like the most unhealthy dinner in the universe, but it's actually a deliciously low-GI, Paleo-style offering. That just happens to taste sensational.
14. Friday takeaway hamburgers
The title says it all. Mind you, the only 'taking away' you'll be doing is the truckload of compliments from the eager recipients.
Old school mince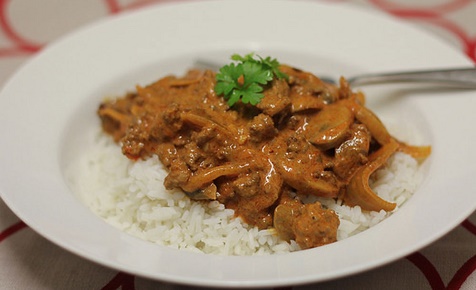 Just like Mum – or even Gran – used to make. But even better! (Shh …)
15. Shepherd's pie
Comfort food doesn't get much more, um, comforting.
16. Savoury mince
OK, so the title wasn't the most imaginative they could have come up with, but this no frills dish with its simple flavours is a winner with kids (especially fussy eaters) and husbands. And great on toast the next day!
17. Tomato-glazed meatloaf
Once your family has wolfed this down, you'll wonder why meatloaf ever went out of style.
 18. Mince stroganoff
Rich, hearty and full of flavour, it's the perfect dish for a chilly night.
Exotic mince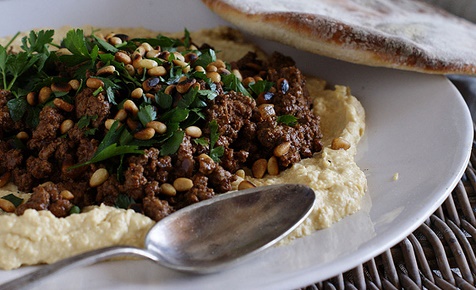 Go on a mince-tastic journey around the globe with these tasty offerings.
19. Spiced mince with hummus
Serve on a flatbread with added pine nuts and parsley for the perfect weekend lunch.
20. BBQ beef san choi bao
The most fun your kids will ever have eating lettuce.
21. Pork and prawn dumplings
Like yum cha? Then you'll love these! And so will most kids.
22. Mince chow mein
Thanks to two-minute noodles and a chow mein sachet base, you'll have this meal on the table in a jiffy, where it will get munched down just as quickly.