If you have a craving for pizza but the thought of carbs is stopping you from indulging then this is the recipe for you. It has that great pizza flavour without the doughy base. Result!
Ingredients
4 large zucchini
spray cooking oil
1 cup (250ml) ready-made pasta sauce
1 cup pizza blend, shredded cheese
Method
Step 1. Line a baking tray with baking paper and set aside. Slice the ends of each zucchini and then slice into 4 strips lengthways.
Step 2. Spray each slice with cooking spray and cook over a medium heat in a frying pan for 2-3 minutes each side. Remove from pan and pat excess oil off with paper towel.
Step 3. Spoon pasta sauce over each strip and sprinkle liberally with cheese blend.
Step 4. Place under grill to melt and slightly brown cheese. Leave to cool for 2-3 mins before serving.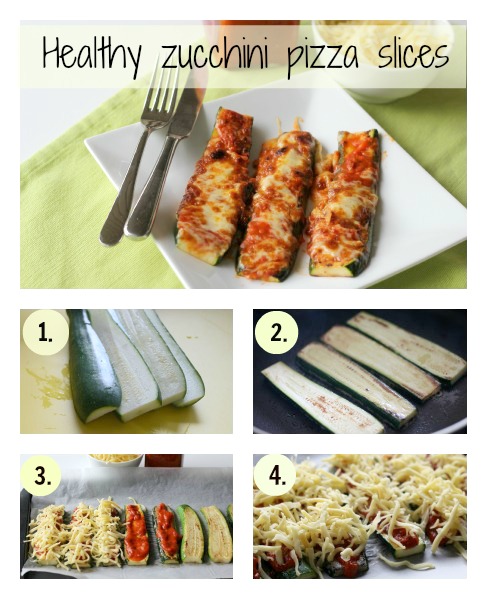 Find more pizza recipes
Serving Suggestions
Note
You can add a whole range of topping to these strips before you sprinkle with cheese and grill.
Suggested toppings:chopped salami, olives, sundried tomatoes, anchovies.
Pizza blend is a combination of mozzarella, cheddar and parmesan cheeses, all grated together. This is a full flavoured blend that browns nicely, has a great flavour and doesn't go oily when melted.
This recipe was created by Jennifer Cheung for Kidspot, New Zealand's best recipe finder.