Ingredients
4 large eggs (room temperature)
240g Nutella
Method
Step 1. Preheat oven to 180°C (160°C fan-forced). Line a 20cm round spring-form cake pan with baking paper and set aside.
Step 2. Place eggs into mixing bowl and beat on high speed until the mixture triples in volume. This will take 5-7 minutes.
Step 3. Spoon Nutella into a medium glass bowl and microwave for 15-20 seconds until it is soft.
Step 4. Spoon one third of the egg mixture and fold using a metal spoon to mix in Nutella until entirely combined. Continue with another third of egg mixture and then again until all the egg and Nutella is combined.
Step 5. Spoon mixture into cake pan and bake for 25-30 minutes or until a skewer placed into the centre comes out clean.
Step 6. Cool cake in pan entirely, before removing from pan. Slice and serve.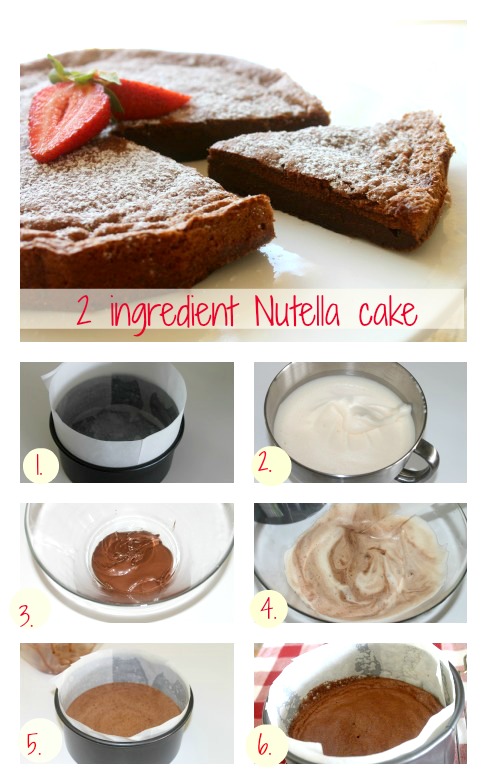 You REALLY need to make sure those eggs triple in volume or this recipe will not work. You can save yourself a cake fail by completing this step correctly. If you don't beat them well you will find that you end up with an egg-y tasting mess.
Folding the eggs into the Nutella needs to be done with a light hand so you avoid the eggs losing all their volume.
I used a metal spoon but some cooks may prefer a spatula for this job.
This recipe was created by Jennifer Cheung for Kidspot, New Zealand's best recipe finder.