1
Ingredients
2 eggs
3 tbsp (60ml) milk
2 tbsp cream cheese
1 slice wholegrain bread, crusts removed and diced
1 slice ham, chopped
1/4 cup (30g) cheese, grated
1 tsp chives, chopped
Method
Step 1. In a large cup or mug, beat the eggs with the milk until well combined. Add the cream cheese and mix well.
Step 2. Stir in the bread and ham.
Step 3. Add the cheese and stir.
Step 4. Use some scissors to chop the chives into the cup and stir. Place into the microwave on high (1200watt) for 2 minutes and 30 seconds. Garnish with extra ham and chives and serve.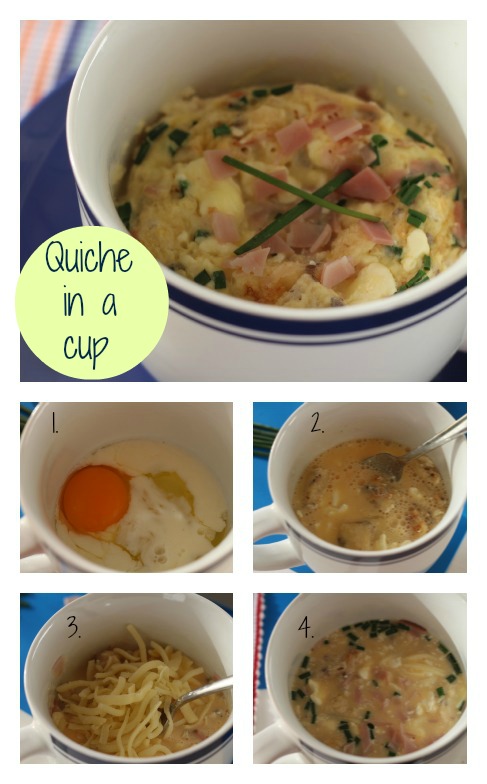 Find related quiche recipes
The cup in this image is a really large soup mug but this recipe will fit in a large coffee cup.
I have used tasty cheese and mozzarella cheese in this recipe and mozzarella is by far the better option.
You may need to change the time depending on your microwave as microwaves vary in power just like conventional ovens.
This recipe was created by Jennifer Cheung for Kidspot, New Zealand's best recipe finder.