These 3 ingredient Nutella muffins are a great after-school snack. They are quick and easy and just a little bit naughty!
Makes 12
Ingredients
1 x 400g jar Nutella
3 eggs, lightly beaten
1 cup (150g) self-raising flour
Method
Step 1. Preheat oven to 180°C (160°C fan-forced). Line a 12-cup muffin tin with liners and set aside.
Step 2. Place Nutella and eggs into a bowl and mix on high speed for 2 minutes. With the mixer running, gradually add the flour until it is all combined.
Step 3. Fill muffin liners evenly with mixture. Bake for 15-17 minutes.
Step 4. Remove from oven and leave in the tin for 5 minutes. Cool further on a wire rack.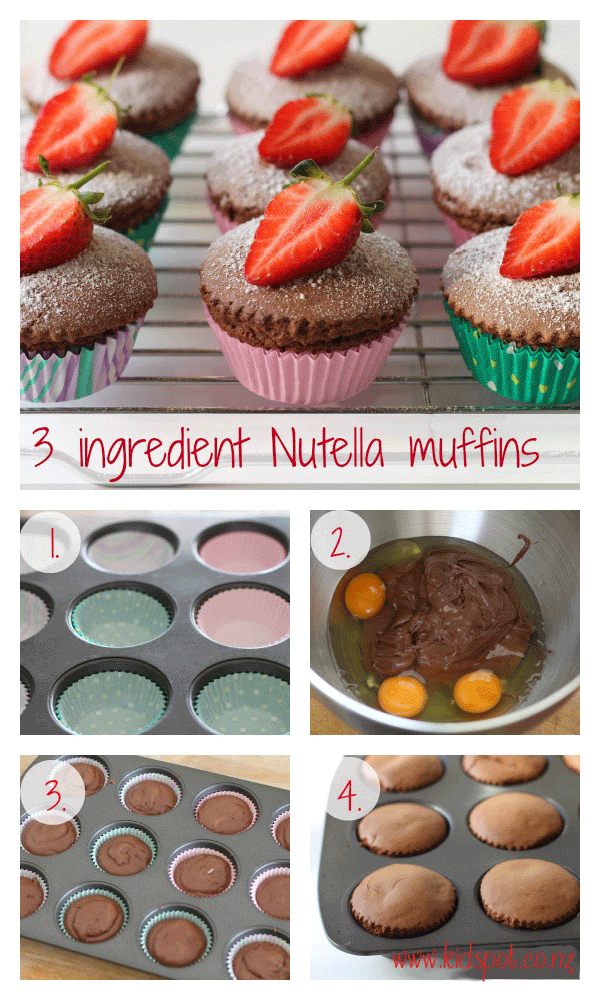 Serving Suggestions
Note