Ingredients
250g cream cheese
1/2 cup (125g) butter
1 cup smooth peanut butter
1 tsp vanilla extract
3 tbsp brown sugar
2 cups (300g) icing sugar, sifted
1/4 cup (40g) plain flour
2 cups (200g) quick oats
2/3 cup M&M's Mini
1 cup milk chocolate chips
Method
Step 1. Using a mixer, beat the cream cheese, butter, peanut butter, vanilla extract and brown sugar together until combined.
Step 2. Add the icing sugar gradually, continuing to mix. Then add the plain flour and quick oats to the mixture.
Step 3. Stir in M&M's Minis and chocolate chips.
Step 4. Serve with crackers (plain or sweet), pretzels or apple slices.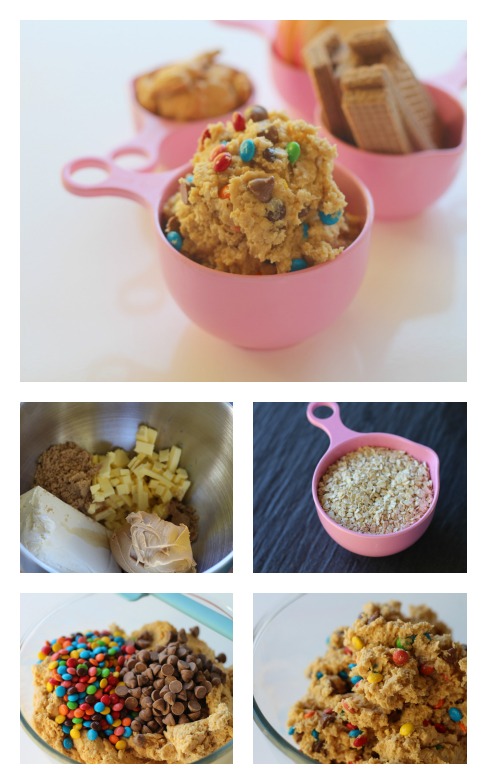 Find related cookie recipes
You can add more or less oats, depending on how soft you want your dip.
If you want a looser texture you can substitute the quick oats for rolled oats.
This recipe was created by Jennifer Cheung for Kidspot, New Zealand's best recipe finder.