10
Ingredients
2 cups (300g) self-raising flour
1/3 cup (80g) butter, melted
2/3 cup (160ml) milk
8 slices shortcut bacon, diced and cooked
2 cups (250g) shredded mozzarella cheese
Method
Step 1. Gather all ingredients together.
Step 2. Using a mixer with a dough hook, place the flour, butter and a splash of milk into the bowl and mix, gradually adding milk until you have pliable dough. Roll out on a floured bench into a 20cm x 30 cm rectangle.
Step 3. Sprinkle cooked bacon and cheese on top.
Step 4. Starting at the short edge, roll into a log, taking care not to tear the dough as you roll.
Step 5. Slice 2cm slices from the log and place on baking paper. Place the baking paper into the slow cooker.
Step 6. Place a clean, dry tea towel under the lid of the slow cooker and cook on high for 2 hours or until the dough is cooked through and the cheese is melted.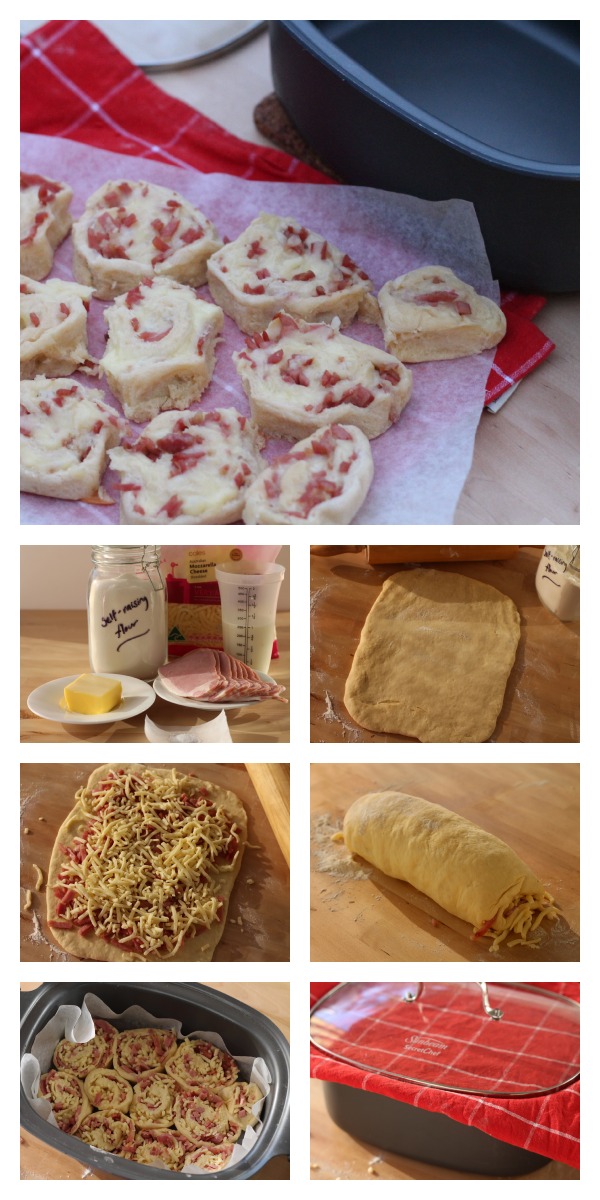 Find more slow cooker recipes:
You don't need a mixer to make this dough. It is easily made by hand and doesn't take long. I added a little milk at a time to control the pliability of the dough.
To cook the bacon I just diced it up and put it in the microwave on high for 5 minutes and drained off the moisture and fat.
I used mozzarella in this recipe but you could also use a pizza blend cheese for extra flavour.
This dough can be used for all sorts of scrolls like cheese and Vegemite, apple and cinnamon, pizza style or even Nutella.
This recipe was created by Jennifer Cheung for Kidspot, New Zealand's best recipe finder.