4
Ingredients
2 cups (500ml) pouring cream
1 cup Nutella
Method
Step 1. Collect your ingredients
Step 2. Prepare cream and Nutella
Step 3. In a bowl, beat the cream until it is light and fluffy. Then add Nutella and continue to beat until thoroughly combined.
Step 4. Pour into individual serving bowls. Chill for 6 hours or overnight.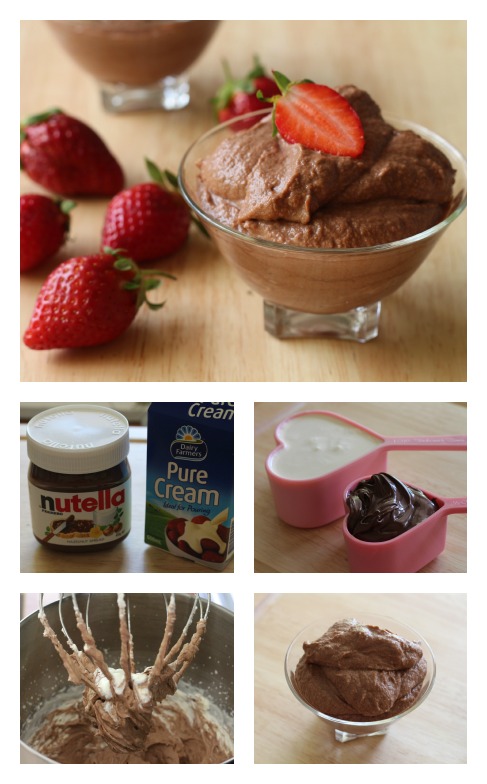 Find related 2 ingredient recipes
You can top this with fresh raspberries or strawberries for a decadent dessert or grate white chocolate over the top.
If you want to give this recipe an espresso flavour just place 2 tsp of instant coffee into a cup and add a teaspoon of hot water to dissolve. Add this to your mixture.
I used pouring cream which I think is better than thickened cream as it has nothing added.
This recipe was created by Jennifer Cheung for Kidspot, New Zealand's best recipe finder.