Makes approx. 32
Ingredients
1 cup (250g) unsalted butter, softened
1 tsp vanilla extract
1 cup (150g) icing sugar, plus 1 cup extra for dusting
2 1/2 cups (375g) plain flour
1/2 cup almond meal
1/4 tsp salt
Method
Step 1. Preheat oven to 180°C (160°C fan-forced). Beat butter for 1 minute until pale. Add vanilla and 1 cup icing sugar and beat until light and fluffy. Add flour, almond meal and salt. Mix until just combined.
Step 2. Form into small balls approx. 2cm diameter, pressing the mixture firmly between your palms. Place on oven trays lined with baking paper.
Step 3. Bake for 12 minutes until just golden. Remove from oven and leave to firm up on tray. Cool completely on a wire rack.
Step 4. Dust cooled balls in extra icing sugar, ensuring they are coated well.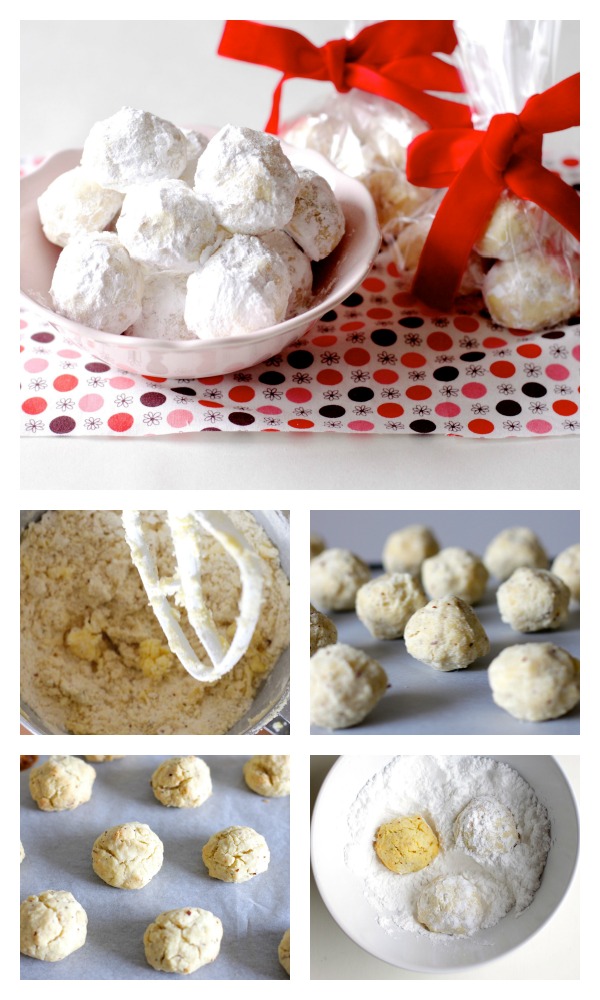 Find related sweet Christmas recipes