Christmas tree cheese platter recipe
Serves:
Ingredients
150g cheddar cheese
150g feta cheese
150g Red Leicester cheese
150g gouda
200g green olives
200g black olives
1/2 250g punnet grape tomatoes
1/4 125g punnet snow pea sprouts
assorted crackers
Method
Step 1
Cut cheese into 1cm cubes. Drain olives.
Step 2
On a large platter or wooden chopping board, arrange cheddar cheese in a thick strip.
Step 3
Arrange green olives in a thick strip across the top of the cheese.
Step 4
Continue layering cheese, olives and tomatoes to create a large triangular tree shape, topping it with a tomato.
Step 5
Place a bunch of snow pea sprouts at the base of the triangle to form a trunk.
Step 6
Place crackers nearby and serve.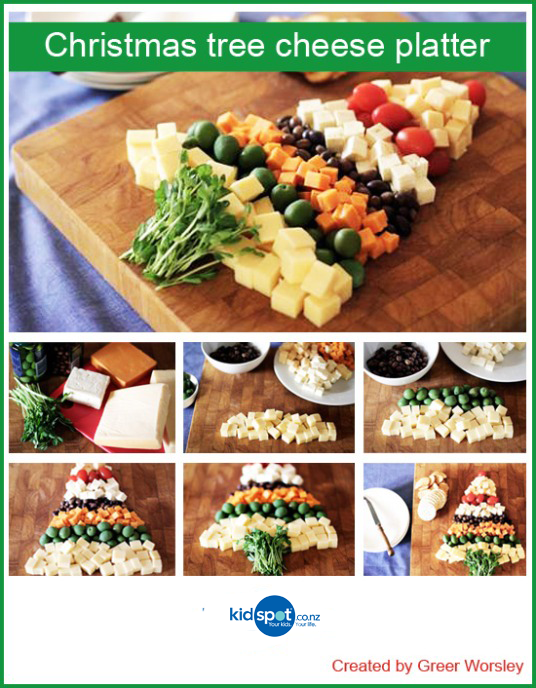 Related Christmas recipes:
Serving Suggestions
Note
You could use any firm cheese you like, but select a variety of flavours and colours.
As an alternative to olives, you could layer the cheese with dried fruit, chargrilled vegetables or cured meats.
Recipe by Greer Worsley, who blogs at Typically Red.