Ingredients
4 pkts jelly crystals
350g butter, softened
1 cup caster sugar
1 egg, lightly beaten
1 tsp vanilla extract
3 1/2 cups self-raising flour
Method
1. Preheat oven to 180°C or 160° fan-forced. Line two baking trays with baking paper and set aside. Place jelly crystals into four separate bowls and set aside. Using a mixer, beat butter until creamy. Add sugar and beat in well until mixture becomes fluffy. With the mixer running add the egg and vanilla.
2. Gradually add flour until combined and divide into four separate bowls.
2. Add 2 tablespoons of each colour/flavour to each jelly bowl and and knead together on a floured bench-top.
3. Roll tablespoon-sized balls, roll in remaining jelly crystals.
4. Place on the baking tray, allowing space between for the biscuits to spread.
4. Press down to 1cm thick with the base of a glass.
6. Bake for 35 minutes and leave on tray to cool for 5 minutes. Transfer to cooling rack to cool completely. Store in an airtight container for up to 2 weeks.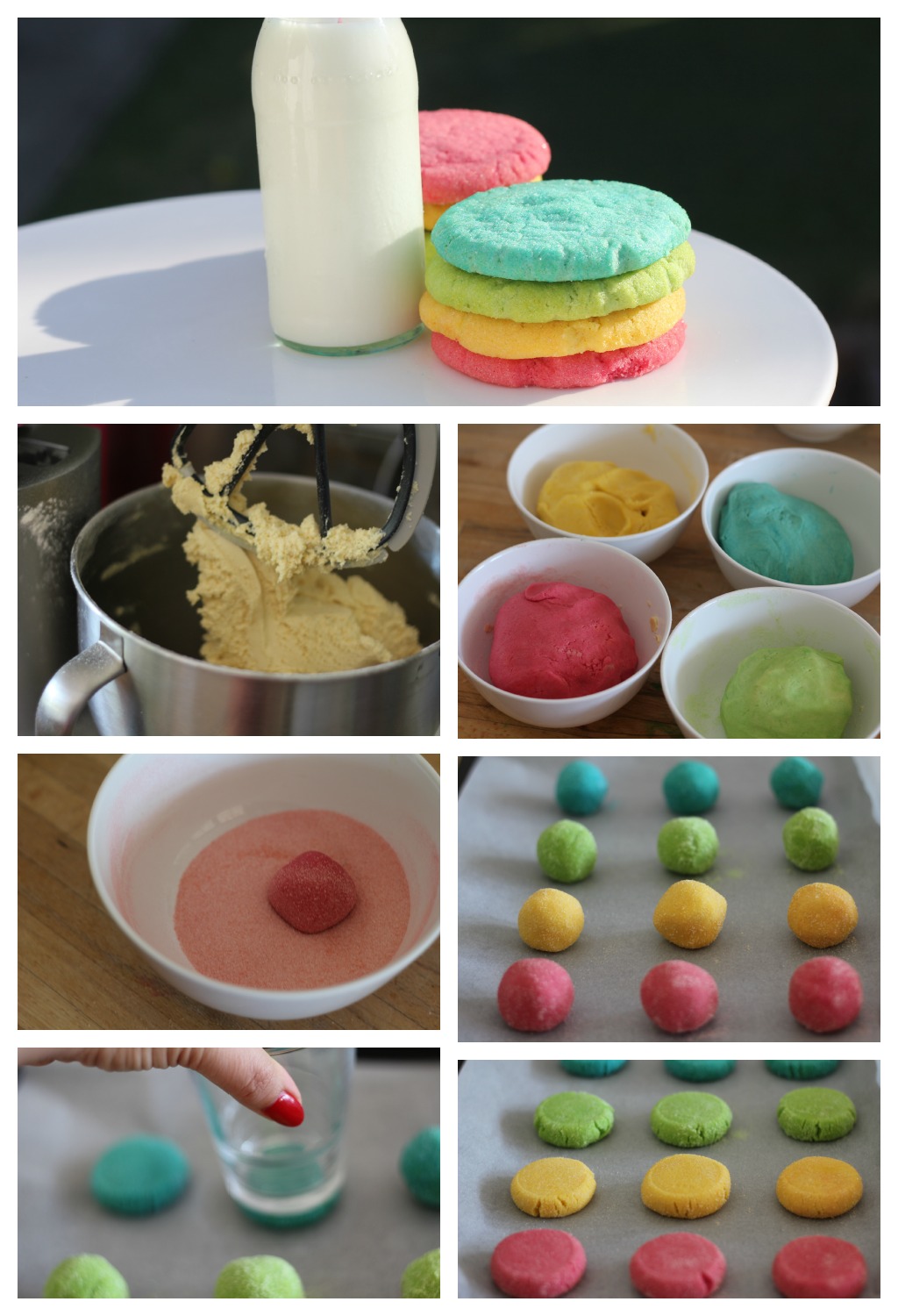 I used mango, blue heaven, strawberry and lime jelly crystals for these.
If the colour isn't as vibrant as you like you can add food colouring to each mixture – I did because I wanted the colours to be vibrant.
These are baked long and in a slow oven so they keep their colour and don't brown.
This recipe was created by Jennifer Cheung for Kidspot, New Zealand's recipe finder.
Find related biscuit and cookie recipes.