There's nothing worse than bored and hungry kids. So why deal not with both empty bellies AND bored minds by turning cooking into craft? These recipes are easy enough that the kids can get into them with minimal supervision, and creative enough to keep them busy for a good while. And the taste? Well, just get ready for these cooking as craft recipes to run on repeat for a while.
Cooking as craft recipe: Love heart cookies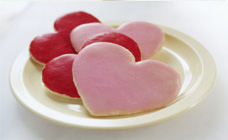 Kids love making cookies. And the biggest benefit? The fun doesn't stop with making the dough. After they've crafted each love heart, and you've removed the cookies from the oven – it's time for them to get decorating (a delightfully time intensive task). So grab a coffee, put your feet up, and watch them get to it.
Try the love heart cookies recipe
Cooking as craft recipe: Cheese and bacon rolls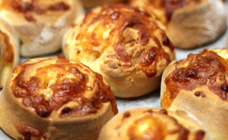 These cheese and bacon rolls represent two things any child adores. Playing with squidgy dough and rolling pins! Our patented two ingredient dough takes any hassle out of making the base, so you can set your kids up with a rolling pin, grated cheese and bacon (or filling of choice) and let the fun begin.
Try the cheese and bacon rolls recipe
Cooking as craft recipe: Chocolate mud pie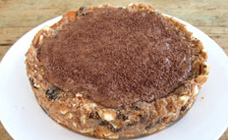 Making real mud pies is such old hat. Plus you can't eat them. Creating edible mud pies is so much cooler. This no-bake recipes can even be converted into mini mud pies, which will keep kids busier for even longer. And we're going to guess this chocolate-y version will taste a darn sight better than the garden variety…
Try the chocolate mud pie recipe
Cooking as craft recipe: Pocket pizzas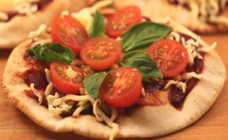 Having cooking craft fun and making dinner in the process? Could there be a better recipe? You kids will really get into personalising each pizza, and you can just kick back while they sort out dinner for you.
Try the pocket pizzas recipe
Cooking as craft recipe: Peanut butter protein balls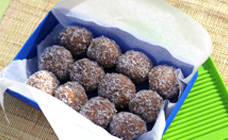 These no-bake balls fall into the 'messy fun' category for kids, but there's big benefits for mum too. Not only are you keeping them busy, you're making a healthy snack AND you've got some lunch box fillers for the week. A triple threat cooking as craft activity? Yes please.
Try the peanut butter protein balls recipe
Cooking as craft recipe: Moon rocks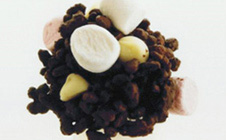 Fun and yum, kids will get right into these space-themed sweet treat. Just zap some chocolate in the microwave, set them up with dry ingredients, and let the moon rocking begin.
Try the moon rocks recipe
Cooking as craft recipe: Biscuit wands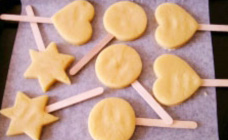 What little fairy princess wouldn't love making edible wands? This easy cookie dough has the addition of a stick, so they can cast a few spells before snacking.
Try the biscuit wands recipe
Cooking as craft recipe: Clown cupcakes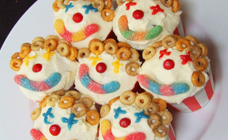 These cupcakes convert a simple cupcake base into serious decorating fun for littlies. Sure, the end product make not look perfect, but they'll certainly taste that way. Plus you've keep your kids busy for a while. Win.
Try the clown cupcakes recipe
Cooking as craft recipe: Nutella and peanut butter yo-yos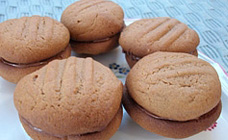 Teach your kids about the heavenly combo of peanut butter and nutella with this easy recipe. These yo-yos are an easy foray into cooking for kids – just be sure you're there to supervising.
Try the Nutella and peanut butter yo-yos recipe
Cooking as craft recipe: Mini pizza torpedoes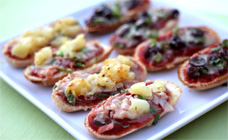 It's a fact that kids love pizza. So why not teach them pizza even tastier when they make it themselves? This cute pizza torpedos are easy, tasty, and a little bit cute too.
Try the mini pizza torpedoes recipe