4-6 serves
Ingredients
2 tbsp olive oil
1kg chicken breast, diced
4 cloves garlic, crushed
4 cups (1L) water
250g fettucini pasta
2 lemons, juice and zest
1 tbsp chicken stock powder
1/2 cup basil leaves, shredded (or 1 tbsp dried basil)
3 cups broccoli florets
1 cup (250ml) milk
1 tbsp cornflour
1 cup (80g) parmesan, finely grated
Method
Step 1. In a frying pan over high heat, heat the oil and brown the diced chicken. Remove from high heat and transfer chicken to a plate with a slotted spoon and set aside, keeping warm.
Step 2. In the same pan, over low heat, cook the garlic and pour in the water just as it becomes aromatic. Add the pasta, lemon juice and zest, stock powder and basil. Bring to the boil, cover and cook for 7 minutes.
Step 3. Remove lid, add broccoli florets to the pan and cook for 2-3 minutes.
Step 4. In a bowl, combine the milk, cornflour and parmesan. Add to the pan and stir constantly until the sauce thickens. Serve with extra cheese.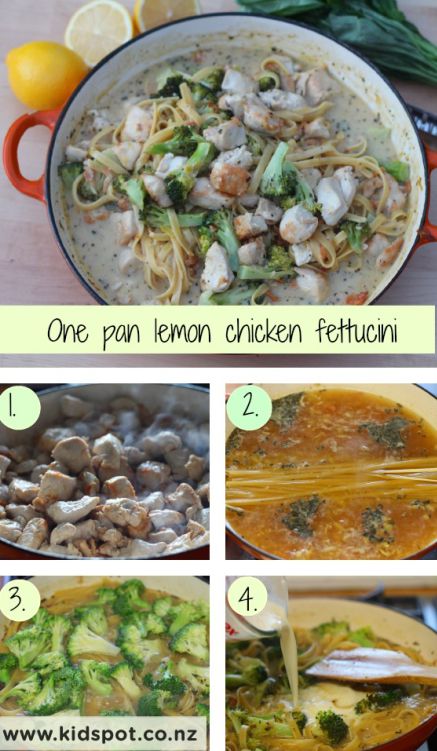 More pasta recipes: