The premise of paleo eating is to fuel your body with foods that nourish and heal rather than those that promote inflammation and make you sick.
Essentially, this means avoiding all processed foods, particularly inflammatory grains, legumes and refined sugars. Anyone curious as to the health benefits of this lifestyle is encouraged to do their own research. There's a plethora of blogs, success stories, journal articles and scientific research that supports the paleo lifestyle.
When it comes to kids, we can all agree that providing balanced and nutritious meals is essential to ensuring their health and happiness.
Here are some of the health claims behind the paleo lifestyle, for those who are wondering what kind of impact it can have on children:
Establishing healthy eating habits
Food habits and associations start in childhood so as parents, we need to set good examples for our children. Healthy (and unhealthy) eating habits are formed in our homes so it is essential that we establish positive healthy eating habits as early as possible. Rather than talking about the "paleo diet", you might instead want to focus on consuming fresh, seasonal and ethically-sourced produce.
Eliminate the chemicals and additives
Whole, real foods are just that – unprocessed and natural. Additives, which include sugar substitutes, like Aspartame (951), flavour enhancers; artificial colourings, stabilisers and emulsifiers can cause allergies and unnecessary reactions in our kids.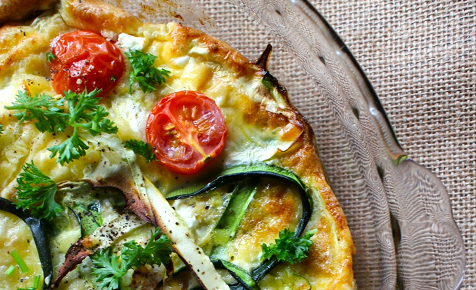 Real wholesome food
Real food doesn't come served in a plastic wrapper or cardboard box. Kids who eat paleo eat food that has had minimal (if any) processing. As a result they should be consuming fresher, more nourishing food with a higher nutritional content.
One of the many benefits of a paleo kids' lunch is that you may find your kids don't come home s-t-a-r-v-i-n-g, as they're likely to be getting more nutrients like protein into their diet.
Easy tips for putting together kids' paleo lunches
Plan
Convenience does matter so if you can, plan the week ahead. It is much easier to make up healthy paleo-friendly lunch boxes for our kids if things are ready to go. Make a batch of trail mix or granola in advance, freeze paleo muffins and raw balls so they they can be brought out on the day they are to be eaten. You want the food to be as fresh as possible so freezing is perfect because it locks in the nutrients and helps preserve the freshness of the food. Plan your dinners so that leftovers can be packed up and sent to school for lunch the next day. Keep foods cool or hot with these great lunch box ideas and follow these tips for lunch box safety.
Balance
Whatever foods you choose to include in your kids' lunch box, just make sure they're whole, nourishing foods: some protein, vegetables, healthy fats and some seasonal fruit. Encourage your kids to become involved by getting them to help prepare and choose what goes into their lunch box. By being involved in the process they are more likely to eat it on the day.
Water
Have a water only rule and get your kids used to drinking water. Fruit juices are full of added sugar and offer little nutritional value. Get your kids to choose a funky reusable water bottle they are happy to be seen with and will use. You'll save money too.
Snacks
Paleo snacks can provide a powerhouse of energy and nutrition in-between meals. Try some of these options for the perfect recess snack.
Hard-boiled eggs
Berries or small serve of seasonal fruit & coconut yoghurt
Quick paleo trail mix (see below)
Can't say no to yoghurt?
Whilst paleo advocates no dairy, if you don't want to eliminate it from your diet and you love your yoghurt, you could switch to pot set, full fat and natural varieties. To sweeten add a little raw honey, maple syrup, fresh or frozen berries or some seasonal fruit.  A great paleo option is to buy or make your own coconut milk yoghurt.
Paleo recipes