When an email goes around my hood asking friends to bring a plate to a gathering, my heart sinks. Mostly because I just know I won't be the first to get in there and bags the super-easy-just-unwrapped-the-cheese-and-whacked-it-on-a-plate-with-some-crackers option. That honour always goes to my quick-off-the-mark pal, Ana. Damn her.
But, in the spirit of friendship and the futility of cheese-plate envy, I decided to find some other equally easy ways to fill the 'bring a plate' brief without breaking a sweat in the kitchen. Here are 30 of them. All simple, all delicious and all a darn sight more impressive than cheese. Take that, girlfriend.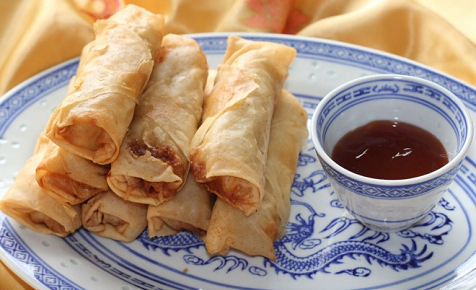 Savoury nibbles
1. Chicken nuggets
Tender chunks of chicken breast in a crispy crumb coating, these are everyone's favourite snack. Serve with a dipping bowl of ketchup, barbecue sauce or sweet chilli for extra yum.
2. Snazzy sausage rolls
These moist sausage rolls have a buttery pastry casing and are full of veggies to offset any guilt factor as you eat your own body weight in them. Sorta.
3. Honey soy chicken wings
Make sure there are plenty of napkins to go around because you'll need them with these sticky, sweet and decidedly more-ish chicken wings. Yummo!
4. Spring rolls
These crispy spring rolls are surprisingly simple to make and so good paired with soy sauce. Add some fresh chilli to the soy for a really punchy dipping sauce.
5. Ham and pineapple pizza muffins
These tasty mini pizzas are the work of minutes thanks to their muffin bases. No need for kneading here (see what I did there?). Add ham and pineapple for a teeny-tiny version of your favourite Hawaiian take-out.
6. Cheese puffs
Gloriously buttery bites of cheese – need I say more? This divine recipe is perfect for a drinks party and only has four ingredients so it's great for last-minute bring-a-plate panics.
7. Mini lamb burgers
Succulent lamb burgers topped with mozzarella and salad in a soft bun. Their miniature status means that one is never enough.
8. Mini chicken and cheese quiches
What's a 'bring a plate' invitation without someone bringing quiches? Make these the star of the show thanks to their melt-in-the-mouth pastry and tempting chicken and cheese filling.
9. Mini pasties
What's better than a pastie? Why, a mini pastie, of course! Then there's every excuse to pop one, two or even three in your mouth (not all at once though – decorum, please). It would be a crime not to.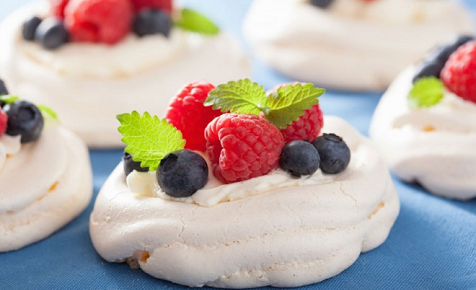 Sweet treats
10. Marshmallow bubble slice
These homemade versions of LCM bars make a perfect party plate treat for big kids and small. A chewy, crispy slice that's a winner every time.
11. Lolly slice
Milo, Maltesers and mini marshmallows? There's only one way to describe this mix and that's magnificent!
12. 3-in-1 biscuits
I do so love a hard-working recipe and this is one of them. One biscuit dough and three ways to make them. Splendid!
13. Homemade doughnuts
At the risk of sounding like Homer Simpson, "Mmm … doughnuts". Crisp on the outside, fluffy in the middle and all round delicious.
14. Mini pavlovas
It's practically un-Kiwi to not make a pav at least once a year. Fly the flag with a batch of these melt-in-the-mouth mini meringues topped with cream and fruit. Good onya!
15. Snow balls
These sweet little balls of bliss are incredibly simple to make and so popular at a party. Coconut-ty, crispy and chewy all at the same time – heaven!
16. Choc cherry fudge
Homemade fudge is to-die-for. This chocolate version studded with sweet cherries is enough to make you think you have indeed died and gone to heaven.
17. Mini cheesecakes
Mini mouthfuls of cheesecake topped with fresh berries. Gorgeous!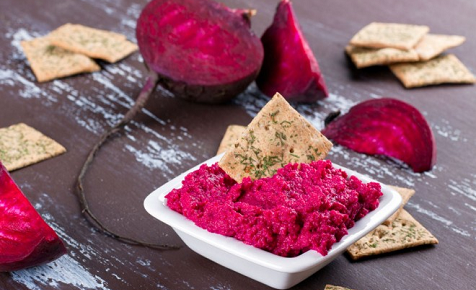 Delicious dips
18. Spinach cobb dip
A '70s favourite that should be revived at every opportunity, this dip comes in its own handy bread container so it's easy to transport and serve. Win!
19. White bean dip
This creamy, garlicky bean dip is delicious with crudités and crackers. Blitz it up in your blender and you're good to go.
20. Pumpkin chilli dip
A great way to use up leftover pumpkin from a baked dinner, this colourful dip has a punchy chilli kick.
21. Tomato and basil hummus
Tomato and basil are a marriage made in heaven. Make the most of this celestial pairing with this delectable hummus.
22. Beetroot dip
Vibrant in colour and vibrant in taste, this homemade beetroot dip is so much nicer than its shop-bought cousin. Make it and see.
23. Basil pesto dip
Wonderful on pasta and just as good as a party dip, you'll be hard pressed not to double dip!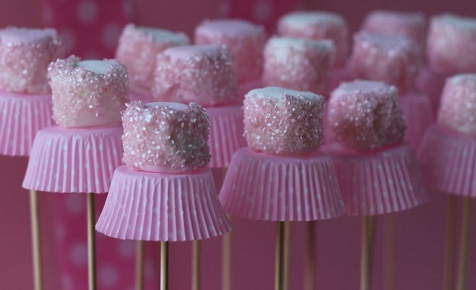 Fun food ideas for the kids
24. Cake pops
Kids love to eat anything on a stick and these cake pops are no exception. Try them and see.
25. Mini hotdogs
These kid-sized hotdogs are so good the adults will be eyeing them up too!
26. Tiny Teddy pool party
Is there anything cuter than a Tiny Teddy chilling by the pool with a beach ball jaffa, lifesaver ring and stripy sour strap "towel"? I think not.
27. Ballerina marshmallow pops
So simple, so pretty, so girlie, so make them.
28. Jelly boats
Easier to make than you might think. These fun jelly boats will make you smile just to look at them.
29. Apple race cars
Kids love to play with their food and now there's no reason for them not to with these healthy apple and grape race cars.
30. Strawberry mice
Mice made out of  strawberries? Oh, these are divine to look at, a cinch to make and even easier to eat.